Victoria – Premier John Horgan has announced his new cabinet, the first NDP cabinet in 16 years.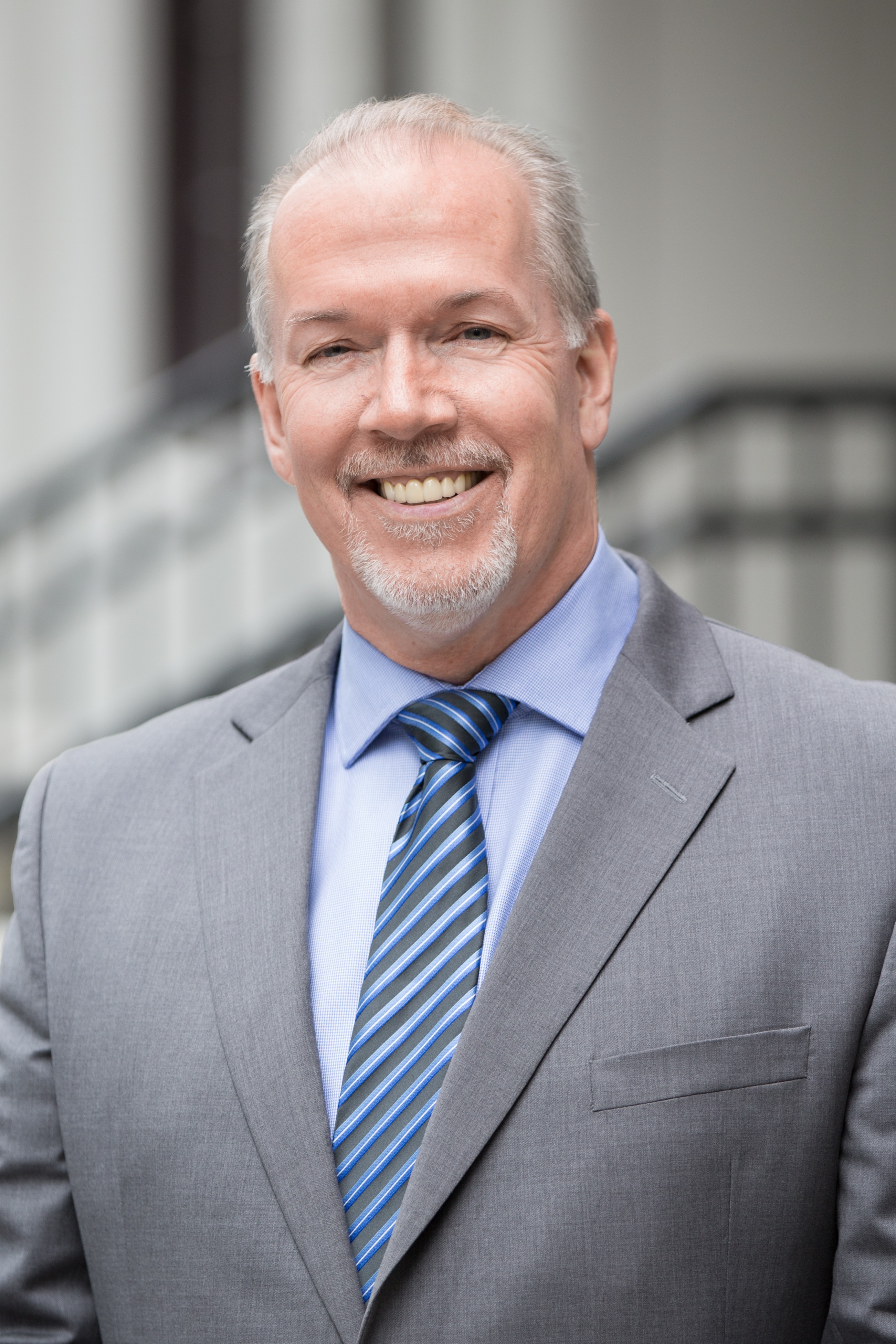 The new cabinet is made up of 20 ministers and two ministers of state. In addition, six MLAs have been named as parliamentary secretaries. Premier Horgan's cabinet is the first in B.C. history to achieve gender parity, with 10 women named to cabinet and one named minister of state.
Ministerial portfolios reflect the government's focus on making life better for people including a stand-alone Ministry of Mental Health and Addictions, a Minister of State for Child Care, and a Minister for Social Development and Poverty Reduction. The government is also putting a special focus on jobs and opportunity in B.C.'s tech sector.
The government includes a mix of new and experienced MLAs and also includes:
Four ministers and two parliamentary secretaries aged 40 and under
10 ministers and parliamentary secretaries who identify as a visible minority
The first First Nations woman appointed to cabinet
Members of the Executive Council
Premier – Hon. John Horgan
Minister of Advanced Education, Skills and Training – Hon. Melanie Mark
Minister of Agriculture – Hon. Lana Popham
Attorney General – Hon. David Eby
Minister of Children and Family Development – Hon. Katrine Conroy
Minister of State for Child Care – Hon. Katrina Chen
Minister of Citizens' Services – Hon. Jinny Sims
Minister of Education – Hon. Rob Fleming
Minister of Energy, Mines and Petroleum Resources – Hon. Michelle Mungall
Minister of Environment and Climate Change Strategy – Hon. George Heyman
Minister of Finance and Deputy Premier – Hon. Carole James
Minister of Forests, Lands, Natural Resource Operations, and Rural Development – Hon. Doug Donaldson
Minister of Health – Hon. Adrian Dix
Minister of Indigenous Relations and Reconciliation – Hon. Scott Fraser
Minister of Jobs, Trade, and Technology – Hon. Bruce Ralston
Minister of State for Trade – Hon. George Chow
Minister of Labour – Hon. Harry Bains
Minister of Mental Health and Addictions – Hon. Judy Darcy
Minister of Municipal Affairs and Housing – Hon. Selina Robinson
Minister of Public Safety and Solicitor General – Hon. Mike Farnworth
Minister of Social Development and Poverty Reduction – Hon. Shane Simpson
Minister of Tourism, Arts and Culture – Hon. Lisa Beare
Minister of Transportation and Infrastructure – Hon. Claire Trevena
Parliamentary secretaries
Parliamentary Secretary for Emergency Preparedness – Jennifer Rice
Parliamentary Secretary for Poverty Reduction – Mable Elmore
Parliamentary Secretary for Seniors – Anne Kang
Parliamentary Secretary for Sport and Multiculturalism – Ravi Kahlon
Parliamentary Secretary for Technology – Rick Glumac
Parliamentary Secretary for TransLink – Bowinn Ma