Chilliwack – The Downtown Chilliwack Business Improvement Association is pleased to announce the launch of the "I Heart Downtown" Street Banner Project.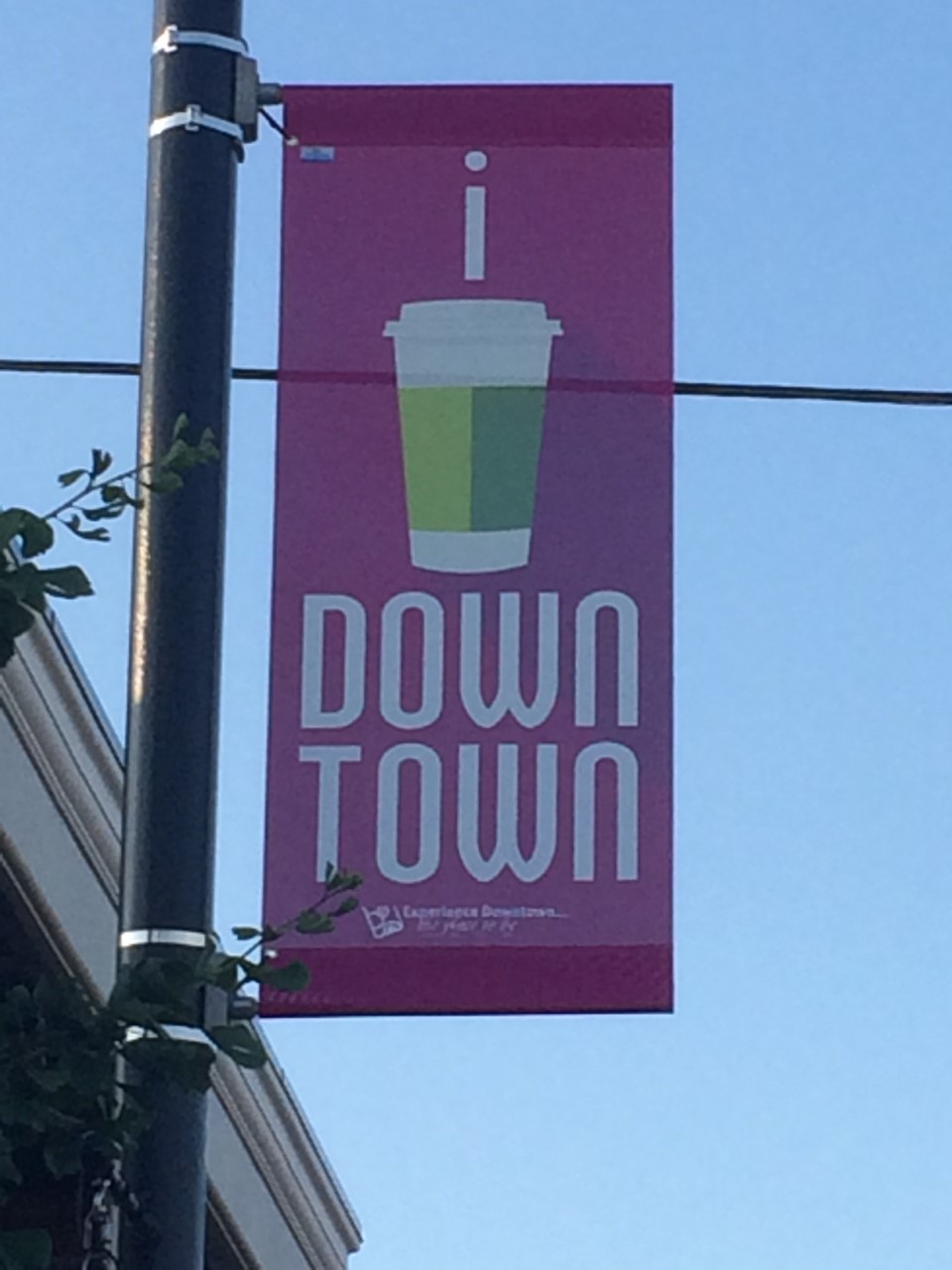 Downtown streets will have a new look this summer as the BIA is dressing up a number of street poles with an assortment of colourful banners. The "I Heart Downtown" Street Banner Project is not only designed to brighten up the streets and identify the commercial areas that make up the Downtown Chilliwack BIA, but it also seeks to connect with locals and visitors about the variety of things you can do downtown.
Aside from the primary "heart" image banner, the campaign features a number of images that depict activities such as shopping, dining, beauty, vehicle services and more. There are 15 images in all, each simple yet colourful, leaving just enough to the interpretation of the beholder to reflect what they enjoy about downtown.
The BIA's Marketing Committee took the lead on the project, finalizing the concept with local design company Hiwire Creative Group before having them printed through the Chilliwack Flag Shop. The City of Chilliwack has also been a tremendous partner, working with the BIA to coordinate appropriate banner locations and completing the first phase of installations in time for opening night of Party in the Park on July 7.
The first phase includes 40 banners around downtown streets, while more banners will be added in both public and private locations over the course of the summer.