Chilliwack- JULY 7 UPDATE – The author, Shelly O'Callaghan will be signing books at Costco Abbotsford (1127 Sumas Way) on Saturday, July 15th at 1PM.
APRIL 3 ORIGINAL STORY – (Ann Soutar) – Book Review: How Deep is the Water, Shelley O'Callaghan, Caitlin Press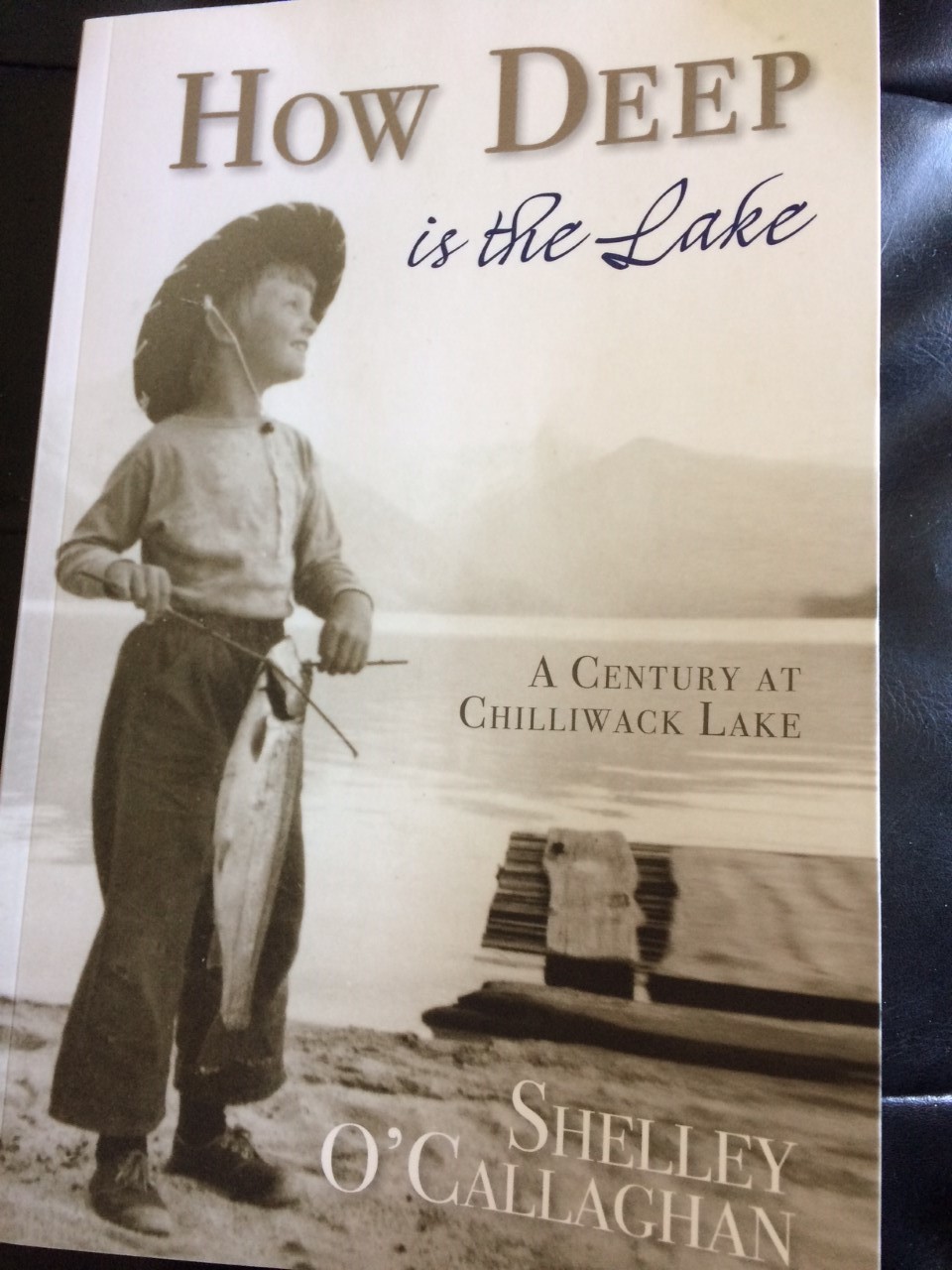 What an honor to have the opportunity to review this book about our local history.  If you live in the Fraser Valley or have ever spent any time at Chilliwack Lake this is a must read.  If you have ever had a family cottage you will be warmed by the incredible sense of stewardship and dedication generations of this family have given.
I was particularly fascinated to read about so many people I knew or who were friends of my Grandparents (who homesteaded in Columbia Valley) at the far end of Cultus Lake.  My mother Marion Soutar, along with Ron Denman, wrote The History of Cultus Lake, and Ms. O'Callaghan certainly provides as interesting an account of the people of Chilliwack, Sardis, Vedder Crossing and Chilliwack Lake.
I would highly recommend this book – it is a wonderful read and a fantastic account of this beautiful area we live in.