Ian Stephen Of  the Watewealth Project  – Attached is a press release regarding a filing Friday that Trans Mountain made with the NEB to meet the requirements of NEB Condition 93, an inventory of field verified wells within 150 metres of the pipeline route. The same filing had data to fulfill a commitment the company made to the Province of BC to list drinking water sources that could be affected by spills such as presented in the company's application Volume 7 Section 3 worst case spill scenarios. I was surprised to find Chilliwack's #1, 2, and 3 wells that are our production wells nearest the pipeline are absent from these lists. Yarrow Waterworks wells are in the list of drinking water sources that could be at risk in a spill.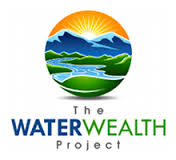 One possibility to explain the absence of Chilliwack's most vulnerable production wells could be that the City indicated they didn't want that information to be made public. That doesn't seem credible though since the well information is public already in the BC wells database and in documents such as the Groundwater Protection Plan available on the city website.
I don't think the lists of verified wells and drinking water sources have duplicate entries, though it's hard to tell as the lists do not have matching data points, eg well tag numbers are used in the drinking water sources list but oddly not in the list of field verified wells. Where latitiude and longitude numbers are close but not matching between the lists there is no way to know from the lists whether those are the same well or neighbouring wells. Wells listed only include those the company got permission to make data public for (368 wells). In all they verified 760 wells and estimate another 216 on properties they did not visit. The drinking water sources lists have 1644 in Alberta and 2662 in BC. Added to the wells (assuming I'm correct that the lists don't duplicate) and including the estimated 216 wells they didn't field verify gives a total of 3638 wells and drinking water sources. (not all wells are drinking water, and not all drinking water sources are wells)
Something else I learned while digging around a bit yesterday is that the Trans Mountain pipeline has had a spill into groundwater. Contamination was discovered in 1992, and 25 years later they're still cleaning it up. It's in their response to the Province of BC IR#2. Page 38.
"Currently, Trans Mountain has one operating groundwater treatment system. Groundwater and soil contamination were discovered at a Trans Mountain facility in Jasper Alberta in 1992 … Soil contamination was addressed through remedial excavation and soil vapour extraction. Groundwater recovery wells and a water treatment system were installed in 1994 to address groundwater contamination … Remediation of the aquifer at this site has been ongoing since 1994. The aquifer remediation at this site has been a success due to large reduction in contaminant concentrations to very near guidelines and reduction of the size of the contaminant
plume to just a few wells. The extent of contamination has been steadily decreasing over time and current predictions are that the site will be remediated within the next few years."
Also interesting in that response was that the spill scenarios in their application were apparently based on full bore breach of the pipe because that's the kind of spill that "Aboriginal groups and the public-at-large" were most concerned about.
"Although TMPL's operating history and the risk assessment overview provided in Section 3.1 of Volume 7 (Filing ID A3S4V5), demonstrate that the probability of a large pipeline spill is low, Aboriginal groups and the public-at-large consulted about this Project were concerned about catastrophic spills – those that are least likely but of highest consequence. To address this concern, four credible worst-case pipeline spill scenarios were identified." (page 32, response to Province of BC IR#2)
Considering as a worst case scenario the more likely scenarios of slow leaks in the up to 5% of pipe volume (180 cubic metres per hour) that might be expected to go undetected by their safety systems was not seen by Kinder Morgan to be a useful exercise because "In Trans Mountain's view, the results produced from the requested scenario would be so wide ranging and not credible to be of any technical value. Furthermore, the results would do nothing to inform the risk-based design for the Project." (page 34, response to Province of BC IR#2) As I read that it says they can't do anything about it so looking at that sort of leak is of no value because it does not inform design of the project. The two leaks that happened on the old pipeline in 2013 near the Coquihalla Summit and about 40 km east of there were of that type. Slow leaks that safety systems and inline inspection tools missed.