Yarrow Days 2017   Theme:  Canada 150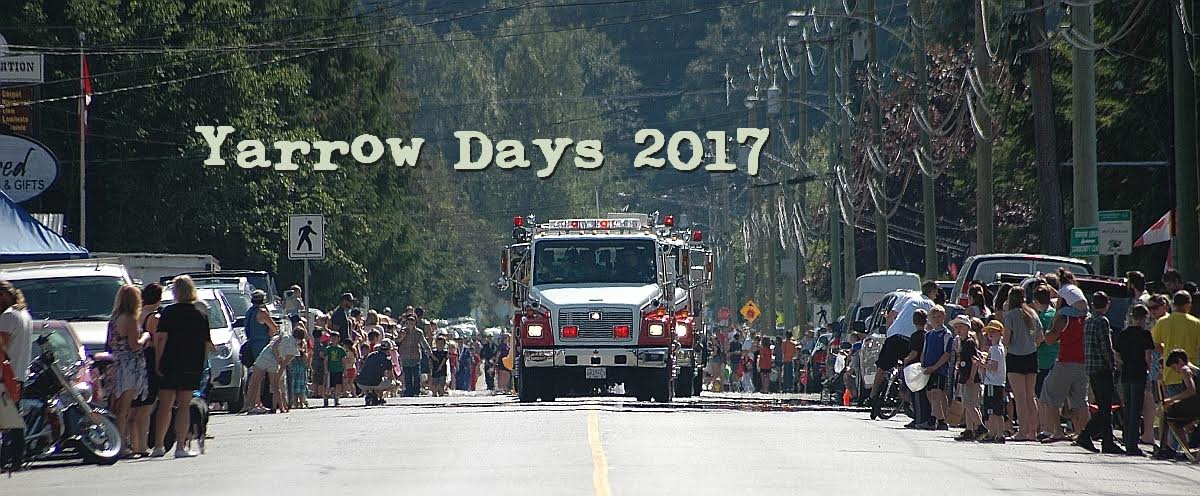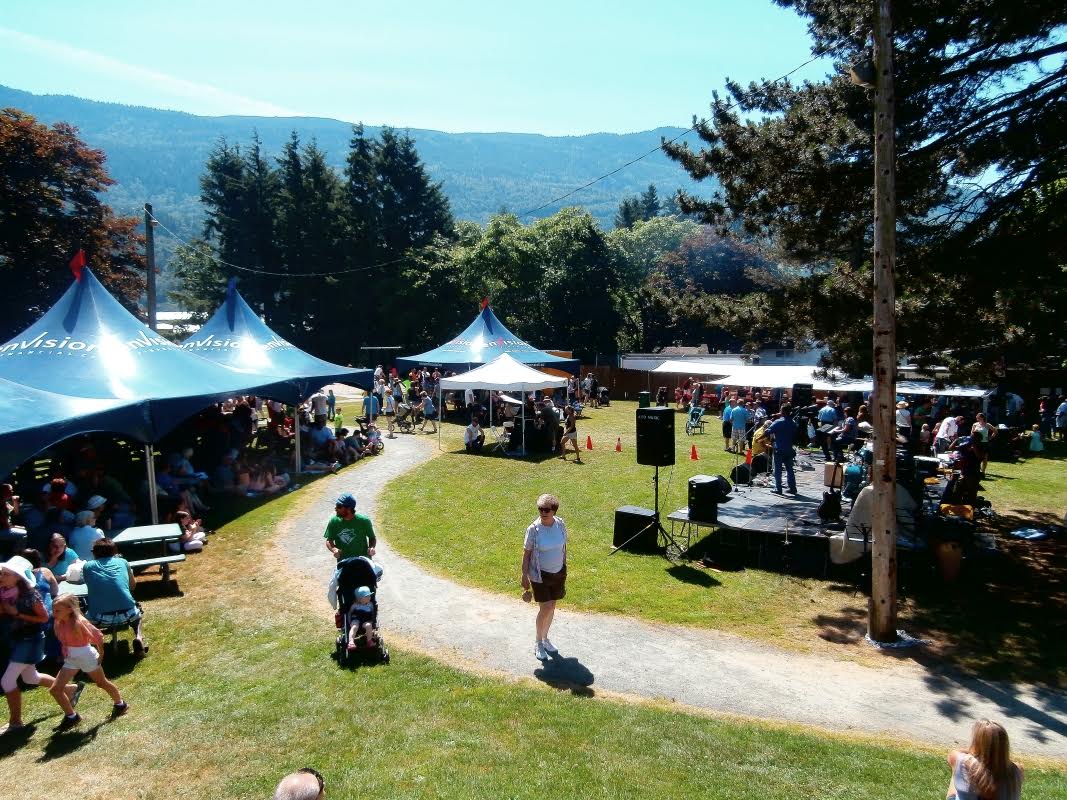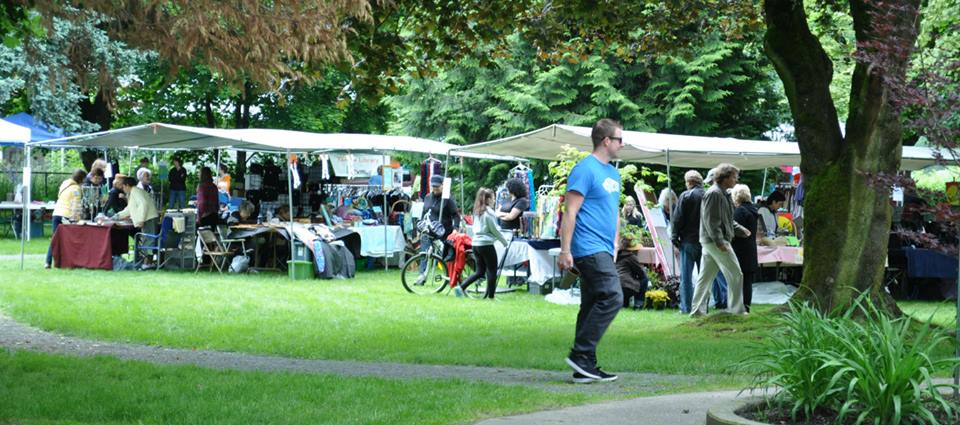 Saturday June 3rd Yarrow Pioneer Park             MC:  Jim Brenner
 7:45  Yarrow Family Fun Run  assembles at Yarrow Community Centre
10:00  Parade leaves Yarrow Community School
11:00   Opening Ceremonies / O Canada Joy Kreigh
11:30   The Maybelles– with Brittany Waslen—60's "Girl Bands" reinvented 
12:00   Ever After Princesses- Anna & Elsa from Frozen singing & photo ops in the park.

12:15  Greenwood –folk duo
12:45  Bhangra Dancers –Terry Sidhu
  1:15   Filthy Little Thieves with Andrew White– Best of Classic Rock
  1:45   Dance Fixx Line Dancers –Trish Weins– audience participation opportunity
  2:15   Yarrow Community Choir– Heidi Epp– Canadiana Musical selections for our 150th
  2:45    Leah Taylor—acoustic folk soloist
Entertainment all afternoon at the park
Craft Booths, Kids' games, Cake Walk, BBQ , Climbing Wall, Noise Zone, Imagination Station
Parking at Canadian Reformed Church. We thank the congregation for making this available!
Saturday June  3rd Yarrow Community Centre
7:00 pm Pig Roast and Dance with The Lounge Hounds Tickets $20 at Hazel Springs Bakery or at the door
 Sunday June  4th Yarrow Community Centre
8:00 am to 10:30 am  Full Breakfast hosted by the Yarrow Alliance Church family
 Sunday June 4th Yarrow Pioneer Park
11:00 am Community Church Service.  Rain or Shine.  Everyone is welcome.  
Parade registration forms are available at Yarrow Envision Financial or by download http://www.yarrowcommunity.com/yarrow-days-2/