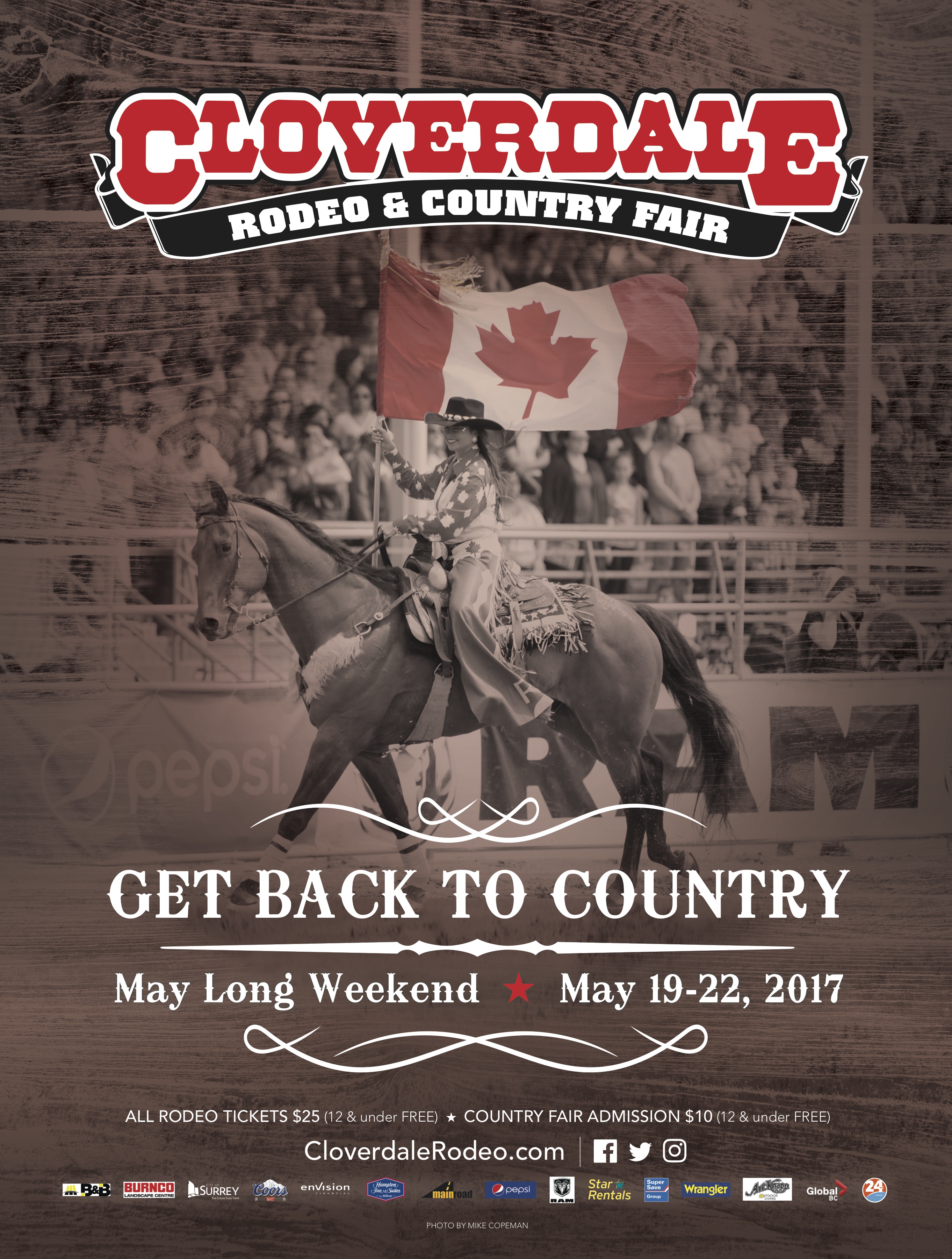 The Cloverdale Rodeo is proud to host the World's top Cowboys and Cowgirls in an unique invitational rodeo format that ensures the sports' premier athletes are showcased throughout five (5) Rodeo performances.
For 2017, the Cloverdale Invitational Rodeo will feature Roughstock Rodeo Events (Bareback, Saddle Bronc & Bull Riding) and Ladies Barrel Racing. The top twenty-two (22) rodeo contestants in each event (as per the 2016 World Final Standings), 2016 Cloverdale Invitational Rodeo Champions & 2016 Canadian Pro Rodeo Champions are invited to participate at the Cloverdale Invitational Rodeo.
Weekend Rodeo Performance Schedule – May 19th to May 22nd 2017.
Five Rodeo Performances with Finals:
Friday, May 19 – 7:30 pm (Pool A)
Saturday, May 20 – 2:30 pm (Pool A)
Saturday, May 20 – 7:30 pm (Pool B)
Sunday, May 21- 2:30 pm (Pool B)
Monday, May 22 – 2:30 pm (Rodeo Finals)
Rodeo event schedule for Friday, Saturday & Sunday performances:
Bareback Riding
Ladies Barrel Racing
Specialty Act/BCCMA Recording Artist- The Heels
Saddle Bronc Riding
Ladies Barrel Racing
Mutton Bustin
Specialty Act / Hearts of the West – The Stewart Family
Bull Riding
Rodeo event schedule for Monday Finals:
Bareback Riding / Winner Presentation
Specialty Act/BCCMA Recording Artist – The Heels
Saddle Bronc Riding / Winner Presentation
Rodeo Clown Act
Ladies Barrel Racing / Winner Presentation
Mutton Bustin
Specialty Act/ Hearts of the West – The Stewart Family
Bull Riding / Winner Presentation