Chilliwack –  Thousands of British Columbian families, including many in Chilliwack, are affected by dementia and this number is expected to grow. To show them support, residents of all ages are taking part in the Investors Group Walk for Alzheimer's on Sunday, May 7 at the Landing Sports Centre. The Walk is in honour of Winnifred (Winnie) Agnes Loucks.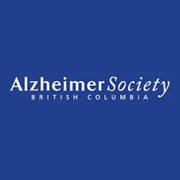 To thank participants for their support and to maximize their donations, the Society has recently announced an exciting prize and a matching-gift initiative.  For every $100 participants raise online before 11:59 p.m. on May 6, they will receive an entry in the draw to win a two-night stay at Water's Edge Shoreside Suites in Ucluelet Harbour, near Tofino and The Pacific Rim National Park. For every gift made online by May 6, the Society will match the amount with proceeds towards research into the causes and cure.
The Walk will take place in 21 other locations across B.C., and other provinces across the country in a nation-wide movement to raise funds and awareness for Alzheimer's disease and other dementias.
The Alzheimer Society of B.C.'s ultimate vision is a world without dementia. Until this vision can be realized, we are committed to building a dementia-friendly society: a place where people living with dementia, their families and their caregivers are acknowledged and included. "By participating and fundraising in a Walk, you will take us a step closer to reaching this vision by helping to ensure that people in our community have access to the support and learning they need to live well with the disease, and by helping enable research into the causes and cure," says Barbara Lindsay, Director of Advocacy & Education and Marketing & Communications at the Alzheimer Society of B.C.
When you walk, you make memories matter. You honour people who have lived with dementia and acknowledge the work that must be done to ensure help and hope for people living with the disease today. To register, visit walkforalzheimers.ca.
About Winnifred (Winnie) Agnes Loucks
Winnie Loucks was born in Ottawa, Ontario in 1941 and grew up in Winchester, Ontario. After grade 10, she came to B.C. to help take care of her nephew and finished high school in Surrey, before heading back to Ontario to attend business college.
After graduating, she was hired by ManuLife, and transferred with the company back to B.C. to be with friends she'd met during her time here. She joined the Air Force in 1960, and trained as a nurse in London, Ontario. Her mother became ill, and so Winnie arranged to do her lab training in the Winchester Hospital while she was also taking care of her mom.
After her training, she was the only Canadian nurse sent to work in a care unit in California, where she treated patients with radiation burns from the bombings of Hiroshima and Nagasaki. "It was very, very hard on her," says Tami Ware, Winnie's wife. "She's a loving, caring, giving person, and they were not supposed to do anything for these young people except what they were told to do; give out meds. Winnie has always been an activist, so she tried to help them learn English on her own time, and spent her own money buying things to try to make their life a little bit better."
After her military career, she returned to the Ottawa area, married and raised two children and a stepdaughter. She did elder abuse prevention presentations as a member of ONPEA (Toronto), had her own greenhouse business, and after her marriage ended, worked for the government in Ottawa in the Communications Security Establishment. Toward the end of her working career, she was sent to Washington, D.C. as a diplomat and worked at the National Security Agency.
While in Ottawa, Winnie was a very active Raging Granny, and in 2004 she was the coordinator of the annual international Unconvention.
Winnie and Tami met in 2001, initially on a Christian website, after they both came out at about the same time. After corresponding for a number of years, Tami flew from her home in Oregon to meet Winnie in Ottawa, and the couple married in 2005.
They moved to Chilliwack together in 2010 to be closer to Oregon, where Tami's mom was living with dementia.
Winnie was diagnosed with Alzheimer's disease in 2011, and re-diagnosed in 2012 with mixed dementia.
"Prior to her diagnosis, we saw an Alzheimer Society of B.C. advertisement about a 'getting to know dementia' workshop here in Chilliwack. We both went, and we have continued to go to different workshops. I go to the caregivers' support group and she goes to the early dementia support group. We really appreciate the support. The more we learn about the disease, the better we're able to cope," says Tami.
About dementia
Dementia is a term that describes a general group of brain disorders. Symptoms include the loss of memory, impaired judgment, and changes in behaviour and personality. Dementia is progressive, degenerative and eventually terminal.
About the Alzheimer Society of B.C.
Families across British Columbia are affected by Alzheimer's disease or other dementias. The Alzheimer Society of B.C.'s ultimate vision is a world without dementia; that vision begins with a world where people living with the disease are welcomed, acknowledged and included. Working in communities throughout the province, the Society supports, educates and advocates for people with dementia, as well as enabling research into the disease. As part of a national federation, the Society is a leading authority on the disease in Canada.