Pitt Meadows/Maple Ridge/Mission-  A number of things happening in the coming days and weeks for the Alouette Power and Sail Squadron.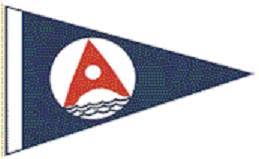 IceBreaker Cruise

this Saturday

! – Come join us on our first family cruise of the season on 

Saturday April 22nd

from

10am-6pm

at the Raven Creek Campsite on Pitt Lake (N49 23.907 W122 31.913).    The forecast for our cruise from all 3 major weather computer models is getting better!  At

10am

on Saturday

, we are looking at very light winds <5 knots from the north, 10C and almost 0% POP. Later in the day around

6pm

it will get up to 17c with some light showers and 50% POP but almost no wind whatsoever.   Dress warm and be prepared for any weather….bring lawn chairs to sit around the fire!  This will be a family oriented Pot Luck lunch event and it is open to any & all local boaters.   We will be cooking up free hotdogs on the beach and will also be performing *FREE* Transport Canada approved "Recreational Vessel Courtesy Checks".  It is the perfect time to make sure your boat is ready for Spring Cruising.  NOTE – We will be actively monitoring VHF Channel 16 for any calls to "Alouette Squadron" if you have any questions or concerns.
Any active squadron members that need a lift on another members boat, please email me at alouette.squadron@gmail.com – we still have space available!
Any local boater wanting to get a FREE RVCC check at the social, you must reserve a spot – RSVP by emailing us at alouette.squadron@gmail.com
Boating 1 – Boating Basics

Tuesday April 25, 2017 to Tuesday May 9, 2017

  – $105  – This course will include the Pleasure Craft Operators Card exam as part of this course. Summer is just around the corner and now is the time to get prepared for the safe operation of your boat.  All operators of motorized pleasure craft are required to show proof of operator competency – this course is mandatory! All you need to know for the Transport Canada test is presented in an easy to read format that is both informative and entertaining. You can be confident that this study guide meets all the standards established by Transport Canada's Office of Boating Safety.  As an extra benefit, if you pass the test offered by Canadian Power and Sail Squadrons, your Card is recognized by BOTH Transport Canada and The National Association of State Boating Law Administrators (USA).
Annual General Meeting / Change of Watch – this is great annual social is scheduled for

May 5th at 7pm

at Maple Ridge Activity Center 12150 224th St.   This is a Potluck dinner event, so please bring your favourite meal to share with everyone.  Our Squadron will also be supplying another delicious & huge Roast Beef! We will have a cash bar, and any additional cash donations for the squadron will be accepted and greatly appreciated.   Door prizes, a 50/50 draw and great music will also be there for this family friendly event.   If anyone would like to take on any vacant and available volunteer roles, please let me know.  We desperately need your help to be able to offer these very valuable services to our community and it doesn't take too much of your time!   All active Alouette Squadron Members should attend to vote on the proposed bridge.   Here are the 2017/2018 proposed Bridge Members for the Alouette Power and Sail Squadron:
| | |
| --- | --- |
| EXECUTIVE MEMBERS | NAME |
| | |
| Commander | Richard Robinson |
| Executive Officer/Co-Commander | Burns Grund |
| Training Officer | VACANT |
| Asst. Training Officer | Ross Mattson |
| | Anne MacDonald |
| | Lorena Brady |
| Asst.Training Officer – VHF | Lorena Brady |
| Secretary | Noreen Moss |
| Treasurer | Emily Walker |
| Public Relations | Anne MacDonald |
| MAREP | Mike Dixon |
| Membership | Lorena Brady |
| Hailer Editor | VACANT |
| Communications | VACANT |
| Supply | Pamela McCall |
| Environmental | Ross Wright |
| Cruise Master | VACANT |
| Socials | VACANT |
| Historian | Lorena Brady |
| Webmaster | VACANT |
| Port Captain | Bill & Jeanette Westerink |
| Member-At-Large | VACANT |
| Past Commander | Roger Paulson |
Maritime VHF Radio Course –

Tuesday May 23, 2017 to Tuesday June 6, 2017

– $120 ($100 for Members).     To operate a maritime radio, you need the Certificate; it's the law. The Maritime Radio course teaches emergency radio procedures, as well as everyday operating techniques.  Get a VHF radio this year and take the course….this is a crucial piece of safety equipment every west coast boat should have!
http://boatingcourses.ca/locations/maple-ridge-secondary-school
FREE TRANSPORT CANADA RECREATIONAL VESSEL COURTESY CHECK – Alouette Lake

Saturday June 24 2017 10am – 3pm

 – Local CPS volunteers will be performing free Transport Canada RVCC checks at the Alouette Lake boat launch in Golden Ears Park.  If you want to get your boat checked out to ensure it meets all legal safety requirements let us know!   alouette.squadron@gmail.com
PROUDLY FLY YOUR CPS FLAG & ALOUETTE BURGEE – Is your squadron burgee showing it's age? Include a crisp, fresh new burgee as part of your spring commissioning.  Contact us at alouette.squadron@gmail.com to order new ones for just $13!  Better yet – join us at our AGM on

May 5th

and buy any of our Alouette Squadron merchandise that we will have displayed.  Proceeds go towards Alouette Squadron events and activities.
CHECK OUT OUR FACEBOOK PAGE – If you haven't done so already, please check out our Facebook page and be sure to LIKE/FOLLOW it!  It is the best way to stay up-to-date on our events and local boating news.
WANT TO SAVE BIG $$$$? – Do you know any locals Pitt Meadows/Maple Ridge/Mission Boaters? Do you want to help them save massive amounts of money on their 2017 Boat Insurance plus get them huge discounts on everything they need for getting their boat ready this spring? What if we tossed in a free magazine subscription to Pacific Yachting and Canadian Yachting too? Plus gave them exclusive access to all of our special member benefits and events?   We want all local boaters to join us this year!  Contact us today to become a member – alouette.squadron@gmail.com