Toronto/Fraser Valley/Victoria –  Prostate Cancer Canada (PCC) applauds the first provincial party in BC to announce their commitment to cover the cost of PSA (prostate-specific antigen) tests for men when ordered by a physician. With the BC Liberals having made their intention official as part of the campaign platform today, PCC encourages the provincial NDP and Green parties to follow suit with their support this important initiative.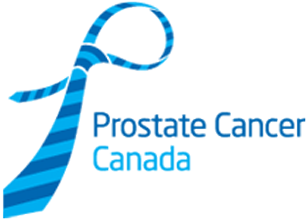 Prostate cancer is the most common cancer in Canadian men; 1 in 8 will be diagnosed in their lifetime. When detected early, the survival rate for prostate cancer can be over 90%. Once the cancer has spread beyond the prostate, however, survival at five years drops to 31 per cent. In 2016, an estimated 560 men lost their lives to prostate cancer in BC alone.
The PSA test is the best available screening tool to alert doctors to a potential problem prior to the onset of symptoms that are generally associated with cancer spread. Currently, 8 of 10 provinces cover the cost of PSA testing for asymptomatic men when ordered by their doctor.   
"Together with survivors, caregivers, and clinicians from across BC, we have worked closely with officials across partisan lines for some time to help educate regarding the importance of including PSA testing in public healthcare coverage from both health and economic perspectives," explained Dr. Stuart Edmonds, PCC's Vice-President of Research, Survivorship and Health Promotion. "With today's platform announcement, the BC Liberals have demonstrated a strong commitment to men and their families throughout the province. We are confident that the NDP and Green parties will do the same."
In the last 15 years, Prostate Cancer Canada has invested over $20 million in research and survivorship initiatives in British Columbia.
About Prostate Cancer Canada
Prostate Cancer Canada is the leading national foundation dedicated to the elimination of the most common cancer in men through research, advocacy, education, support and awareness. As one of the largest investors in prostate cancer research in Canada, Prostate Cancer Canada is committed to continuous discovery in the areas of prevention, diagnosis, treatment, and support. Learn more at www.prostatecancer.ca