Abbotsford – Many will say that it's about time. EMS crews as well as families of patients have known this for some time. The Emergency Room at Abbotsford Regional Hospital is crowded, antiquated, small, understaffed and underfunded. A serious charge considering how young the hospital is. The Provincial funding comes weeks before the Provincial Election.
Here is the statement from the Province: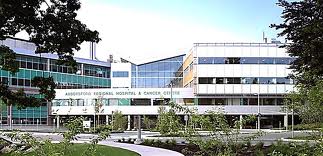 The Abbotsford Regional Hospital and Cancer Centre will receive a $15-million boost from the Province to expand the emergency department and add a dedicated area for mental-health and substance-use care, Finance Minister Michael de Jong announced Monday on behalf of Health Minister Terry Lake.
The project, which is expected to be completed by October 2019, includes a 668.9 square metre emergency department expansion to improve the flow and care of patients in the busy facility. A dedicated area for mental-health and substance-use patients will also be created to better care for these patients. The space will be adjacent to, but secured from, the rest of the emergency department. This will allow for crisis stabilization of patients who require immediate help but may not require inpatient admission.
As well, the expansion will include:
Improved space for trauma, cardiac-care and acute-care areas.
Enhancement to the emergency registration function to include an element of triage.
Renovations to the triage area.
Dedicated stretcher bays.
Creation of a nursing substation to manage ambulance offloads.
Relocation of the ambulance bays to a space adjacent to the new expanded emergency department.
The B.C. government is making record investments in modern, safe infrastructure projects throughout the province. Capital spending on infrastructure in the health sector will total $2.7 billion over the next three years for health facilities, medical and diagnostic equipment, operating rooms and information management/technology systems.