Abbotsford – On Friday Morning (March 31, 2017, at 1:18AM), the Abbotsford Fire Rescue Service (AFRS) responded to a report of a commercial building fire (A&A Truck and Trailer Repair) at 31236 Wheel Avenue.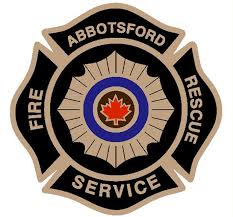 On arrival, AFRS crews found a multi-unit industrial building with heavy smoke exiting the garage doors and soffit areas of one unit. The buildings had no occupants.
AFRS crews initiated an interior attack on the fire. The fire was contained in a transport truck and was brought under control, stopping the fire loss at the one unit. The two adjacent units suffered heavy smoke and water damage.
No one was hurt.
The cause of the fire is unknown at this time, and AFRS fire investigators are on scene.