Maple Ridge – On behalf of the Minister of Community, Sport and Cultural Development Peter Fassbender, Marc Dalton, MLA for Maple Ridge-Mission and Doug Bing, MLA for Maple Ridge-Pitt Meadows announced today that the City of Maple Ridge will host the 2020 BC Summer Games.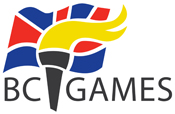 Maple Ridge hosted the BC Summer Games in 1983 and 1998 along with Pitt Meadows.  The community is one of the fastest growing areas in the Lower Mainland and is pursuing a new strategy for parks, recreation, and cultural facility development.
The BC Summer Games are an important developmental milestone for B.C.'s emerging high performance athletes.  Over 3,700 athletes, coaches, managers, and officials will participate in approximately 18 sports.  Athletes, such as Maple Ridge's own Karina LeBlanc (soccer) and Nathan Stein (para swimming) competed at the BC Games as a first step towards success at the Olympic and Paralympic Games. 
BC Games host communities benefit from direct economic impact, community and sport development legacies, as well as the opportunity to engage volunteers in a celebration of community pride. The Games will be organized and staged by a community Board of Directors and up to 3,000 volunteers.
Three other communities were announced as hosts of future BC Games in separate events held simultaneously today.  The 2020 BC Winter Games will take place in Fort St. John, the 2022 BC Winter Games in Greater Vernon and the 2022 BC Summer Games in Prince George. 
2018 marks the 40th anniversary of the BC Games with the BC Winter Games taking place in Kamloops and the BC Summer Games in the Cowichan Valley.
Marc Dalton, MLA for Maple Ridge-Mission –
"Congratulations to Maple Ridge on your successful bid to host the 2020 BC Summer Games, building on the city's rich history of successfully hosting events. The Games will bring significant economic, social and community benefits thanks to the tremendous efforts of all community partners working together to showcase our athletes and make this sport hosting event a success."
Doug Bing, MLA for Maple Ridge-Pitt Meadows –
"I am so pleased to see the Games return to Maple Ridge. As momentum for the Games builds, our community will once again showcase the leadership and dedication of our volunteers while showcasing B.C.'s emerging high performance athletes, coaches and officials. Congratulations on the successful bid to host the Games."

Nicole Read, Mayor of Maple Ridge
"Maple Ridge is very proud to host the 2020 BC Summer Games. Our community looks forward to sharing Maple Ridge's natural beauty, hospitality and amazing spirit of volunteerism with athletes from around British Columbia. A number of young men and women from Maple Ridge have used the BC Summer Games as a stepping stone in their journey from our local sports facilities onto the international stage. Our local volunteers, our best community ambassadors, will ensure that the athletes who compete in Maple Ridge return home with fond memories of their time at the 2020 BC Summer Games."
Kelly Mann, President and CEO, BC Games Society
"We are excited to bring the BC Summer Games back to Maple Ridge. This community has had tremendous growth and the BC Games will bring further sport and community development opportunities.  We know that this community will come together to welcome and host the best young athletes in the province."

Quick Facts:
Up to 2,800 athletes along with 550 coaches and 375 officials participate in the BC Summer Games.

Athletes range in age from 9-19 years depending on the sport.  The average age of the athletes is 14.

There will be competition in approximately 18 sports including competition for athletes with a disability.

3,000 community volunteers will be involved in planning and staging the Games.

The BC Summer Games are held every two years in the even calendar year.

The 2020 BC Summer Games will be held July 23-26, 2020.

The measured economic impact of the BC Summer Games is $2.0 million.

The B.C. government contributes over $2 million annually to the BC Games Society to support the BC Summer and BC Winter Games – part of over $40 million invested annually to encourage British Columbians to be physically active and to support a "performance pathway" for athletes, coaches and support personnel.
Learn More:
For information about the BC Games Society and the bid process please visit
About the BC Games Society
The BC Games Society is the leadership organization that guides the BC Winter and BC Summer Games and prepares Team BC for national multi-sport Games.  Since 1978, the BC Games have taken place in 38 communities and brought together thousands of athletes, coaches, officials, volunteers, and spectators in celebration of sport and community excellence.  It is a milestone event that people count as an exceptional experience where memories, friendships, spirit, and pride are abundant.