Chilliwack – He was one of a kind, a throw back to the early days of Chilliwack and Fraser Valley Radio. He was a staple of the Chilliwack Progress as well as the old 1270 CHWK AM.
Grant Ullyot passed away Friday after a brief illness. He was one week shy of his 82nd birthday.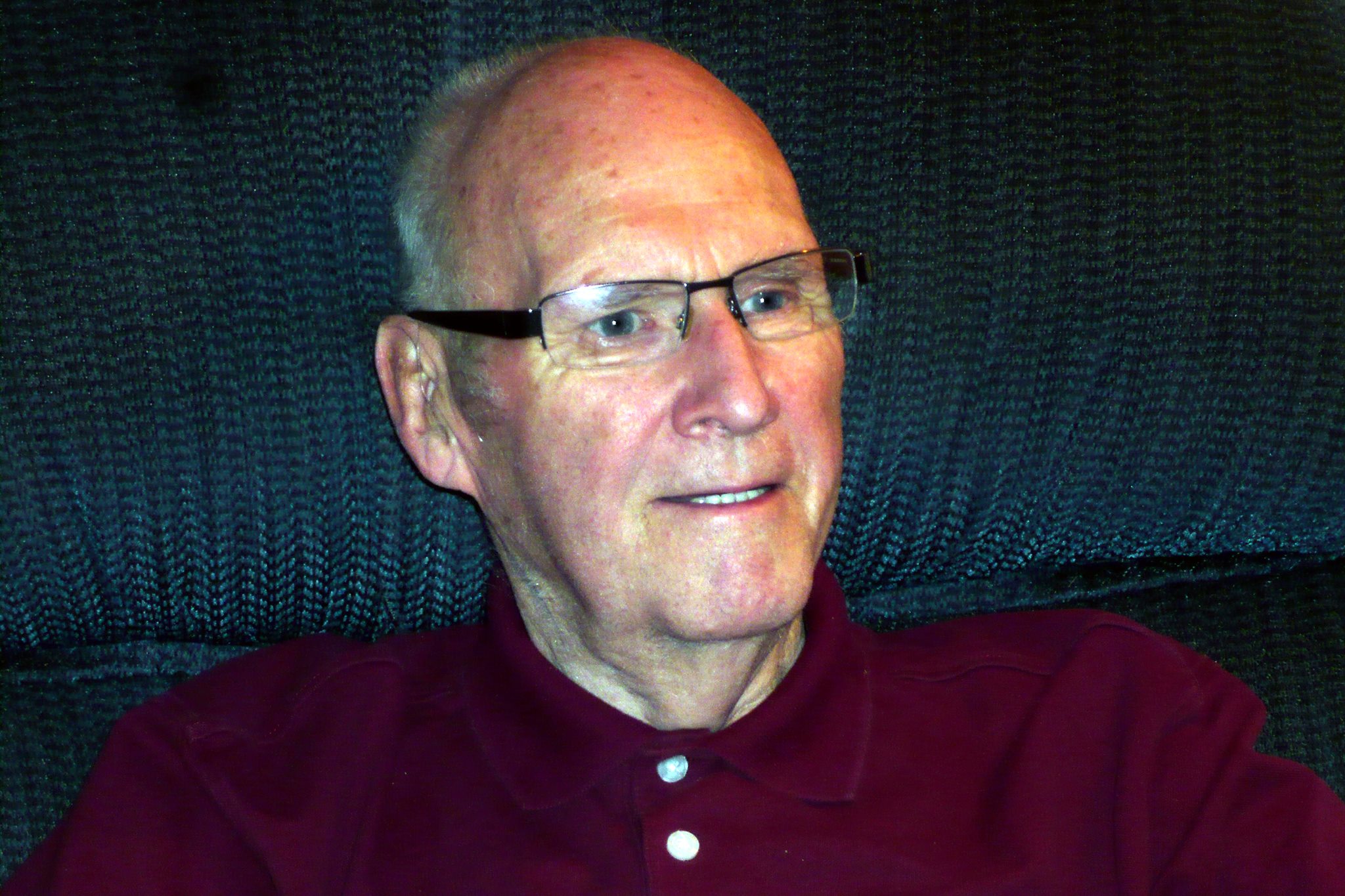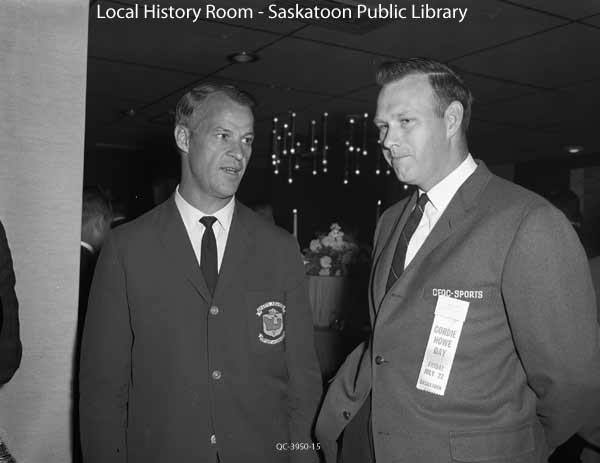 Former Chilliwack MP John Les took to social media on Saturday to announce the passing of Grant Ullyot.
"Many of my Chilliwack friends will want to know that long-time CHWK 1270 news director Grant Ullyot passed away yesterday (Friday). If ever there was a news reporter who took an interest in everything going on in the community, it was Grant. He was tireless. If there was a story or event, Grant was there, microphone in hand. A real gentleman, kind, generous and caring. I will miss him. My condolences to his family."
Chilliwack Mayor Sharon Gaetz told FVN: "I am so sad to hear of Grant's passing.  Grant will always be remembered as a true blue Chilliwack icon.  I have fond memories of his career years as a newscaster on CHWK radio and am grateful for the way that he worked tirelessly to promote agriculture in our community.  Grant would often visit me at my office and would not only reminisce, but offer opinion on the latest political topic  or wise words when it came to City issues.  He was a grand man and I will always hold a special place in my heart for him.  My thoughts and prayers are with his wife, Nancy, and with his family."
FVN's News Director Don Lehn worked with Grant when in 1997, 1270 CHWK AM flipped to Radio Max.  "Grant, at the time, was a little miffed that his air time was greatly reduced, but over the years, if there was any animosity between he and I, it melted away. Grant was a little concerned that a City slicker like me, who came from Top 40/AOR was the new (at that time) Morning News Anchor for Radio Max. Gone were the farm reports which Grant took quite seriously. Then News Director Robert Linden gave me the heads up that Grant may be a little prickly at first, but he would warm up to me. I saw him a few years back, when the new School of Agriculture at UFV/Canada Education Park was unveiled. It seemed that all the old concerns simply disappeared. A Class Act. It was Anne Russell and Leslie Courchesne of UFV that brought us back together, which was the last time I saw him."
Now with the Chilliwack Chiefs in PR – Barry Douglas was the CHWK AM Sports Director. Grant was a great man and always had time for everyone. Our community will miss him. RIP Grant Ullyot Thank you for taking the time to help a young wannabe sports reporter back in the day. You always had time to help and chat to others. We all can learn a lot from how you lived your life.

Global Toronto Reporter Christina Stevens was a young Reporter at CHWK/Radio Max : Thank you so very much for passing along this sad news, Grant was an old school journalist in the best of ways. Class and integrity.
Ana Macedo with Tourism Chilliwack was the Promotions Director of the old CHWK/Radio Max – "Sad day today, my Grant stories are too numerous to tell. Suffice to say, Grant will forever hold a special place in my heart. Rest in Peace my freind!"
Grant's Broadcast history is courtesy of Ana Macedo.
In July 1957, while he was serving the military and stationed in Germany, Sergeant Ken Pells, who was the band master and supervised CFNZ Radio on the base, went out in search of radio station volunteers.  Grant decided to become a volunteer in the Fall of 1957 and was there until he left in 1961. He was even fortunate enough to do the play-by-play for the RCAF Flyers Europe hockey team
He returned to Canada and was posted to Edmonton, remaining there until 1963 when he decided to leave the RCAF to go into commercial radio. His first job in that industry was with CHCA-TV in Red Deere where he did the six o'clock news as well as the sports.  From there, he went onto radio and television stations in Saskatoon, Melfort, Prince Albert and finally, in 1972, he was hired as News Director at 1270  CHWK Radio in Chilliwack. There he remained for the next 27 years. After "retirement" Grant wrote for The Westcoast Farmer for the Chilliwack Progress.
September Stokes was a Writer/Reporter/Receptionist when CHWK became Radio Max :" I am truly sorry to hear about Grant. He was a great boss in the newsroom at CHWK. So many good memories. Especially when I got my new car and he always called it my "red upholstered roller skate."
CHWK/Radio Max News Reporter Pete Lindy – I'll be forever grateful that Grant Ullyot took a chance on a barely wet behind the ears reporter  (me) from Castlegar back in 1987. Forget "breaking news", CHWK had Grant & the Cherry Ford News Cruiser. He even slept with a scanner on so he wouldn't miss out on the next big fire or police incident. And how many in the agricultural sector started their day hearing Grant's Farm Report. A life well lived!
Former CHWK All Night Announcer and News Reader Jim Bennie — Now Afternoon Anchor at News1130: Grant had the most remarkable sense of timing. The first morning newscast was 6 a.m. (we all-night guys read the news overnight). At 5:59 a.m., Grant would barrel up the back stairs at 50 Yale East, quickly make his way down the hallway, around the corner past the control room, around another corner into the newsroom, rip off whatever hadn't been cleared on the wire (the old clacking variety), and slide the glass door into the little booth just as Jake Unger, who was doing mornings, hit the news intro. Grant introed the cast, then had a commercial break to scan the wire copy and put together the cast.
This happened on more than one occasion. One morning, Jake had enough of it and he told me if Grant wasn't in the station by the time my last record ran out to simply go into the next song. But Grant somehow never missed a newscast, though that sounder sometimes played a little longer than it should have before Grant came on.
Grant was also responsible for Farm Fare at 4:50 a.m. and 5:50 a.m. Sometimes he recorded something, sometimes he left a small reel from Agriculture Canada to be played. One morning at 4:50, he didn't leave anything. Doug Kreut was filling in for me and dialed Grant's number on the air. The phone call woke up Grant. Doug explained to him it was time for Farm Fare ("brought to you by Friesen Equipment") and he was live on the air. Grant somehow ad-libbed a 2 1/2 minute farm report while half asleep. There were times Grant was in the station at 5:50 a.m. and we tried to throw him with a comedy intro (cow sound effects and so on). Grant was never fazed, though one time he laughed and said "I don't know where he gets these things" and carried on with his report. (Doug got away with it. I got called into Lanny Hagen's office when I did it).
As you can tell, this was an era when even smaller stations had a live all-night show. During my first few months doing the shift (1975), there was a flood in Greendale or some place out there that way. CHWK did 24-hour coverage. Radio serves the community, period. Grant was out there for most of it. In the middle of the early morning hours, he gave live reports via the VHF radio in the news cruiser, interviewing farmers and emergency personnel.
Among  Grant's talents was play-by-play sports, and he was the voice of the Chilliwack Bruins 40-plus years ago. I think he even did Tier 2 playoffs when the Chilliwack Jets were in it. He covered other sports as well; it seems to me curling was among them.
CHWK had a good newsroom then. Grant, Marlene Palmer, Peter Guest, then Doug Rutherford and Ruth Adams.
Yeah, Grant was one of a kind. He's gone and I'm afraid so is that kind of radio.
MLA John Martin said simply "So sad. Grant's overturned beer truck on Highway 1 gag one upped Red Robinson's beached whale prank.".