Fraser Valley  (Media Release) – The Vintage Car Club of Canada nine day driving tour takes the place of our traditional May Tour in 2017 and is in recognition of Canada's 150th birthday.  It is patterned after the VCCC tour of 1967, Canada's 100th birthday.  To avoid today's super highways we have attempted, where possible, to stick to lesser travelled roads more compatible with our older vehicles and allow us to enjoy some of British Columbia's wonderful scenery.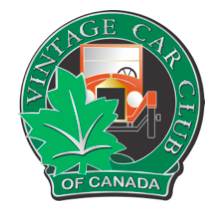 Your 2017 "Canada 150 Tour" committee
Del Holbrook,  ex-officio member all VCCC committee's
Morgan Borrowman, Treasurer and Registrar
Jim Carpenter
Sandra Hoffman
Derek Long
Jim MacDonald
Bill Trant
The tour starts in Chilliwack on June 6 which allows Vancouver Island, Sunshine Coast and Lower Mainland member to join together with registration and a meet and greet.  Although we encourage members to complete the entire tour you have the option to complete as many legs as you are able.
In order to organize this tour we asked the help of Vintage Car Chapters to host the evening we are in their city.  Where possible they have arranged a dinner meal and entertainment.  They have provided us with a cost for the event which we have passed on to you.  We would also like to recognize the Cruzers Car Club in 100 Mile House and Pioneer Log Homes in Williams Lake for their contribution to our tour.
Our basic registration is $35.00 per vehicle. Please complete the registration form on the website and mark off the legs you will be making along with any regalia you desire and forward to our Treasurer Morgan Borrowman.
Your tour committee has tried to make this a fun, easy and interesting trip.  We have listened to your comments on our survey of last year where cost was the number one reason for not attending and are budgeting for a break even.
There will be periodic changes, additions or deletions to our plan so check the website often for updates.
Detailed information, on tour route, schedule, optional stops and scenic attractions will be in the Tour Booklet you will receive in your registration kit.
Please help us by getting your registrations in early.
Ken Hoshowski Tour Chairman
Tour Committee
Del Holbrook, President; Morgan Borrowman, Treasurer; Derek Long; Sandra Hoffman; Jim McDonald; and Bill Trant.
Host Chapters              With thanks to 100 Mile Cruzers and Pioneer Log Homes
Chilliwack                    Bruce Dunmall
Kamloops                      John Foley
100 Mile House            Jim Williscroft, 100 Mile Cruzers Car Club
Quesnel                        Rusty Stevens
Barkerville                    Derek Long (Past Pres. VCCC)
Prince George              Glenn Monteith
Williams Lake                Gerald Overton, Pioneer Log Homes
Merritt                            Al James
Central Fraser Valley   Susan Shull
Restaurants shown as OYO (on your own) are recommendations only. Feel free to make your own choices.
The tour booklet will have more comprehensive driving information which will be in the registration package.
Day 1 Tuesday June 6, 2017
Tour starts in Chilliwack
registration desk opens at 3:30 at Atchelitz Thresherman's Assn. Building.
-Dinner – OYO (on your own) 3 restaurants near by
-Meet and Greet – 7:00 – 10:00 pm
-Cost $10.00
Day 2 Wednesday June 7, 2017 (235 miles)
Chilliwack to Kamloops
-Manning Park, optional coffee, gas, pottie stop
-Lunch Princeton, OYO, working with Jim Arpe, South Okanagan chapter member who lives in Princeton. Vermillion Ave. restaurants.
-Quilchena- optional coffee, gas, gift shop stop
-Dinner 5:30 – Kamloops – Valleyview Centennial Park (Entertainment)
Cost $0.00 (compliments of Kamloops Chapter)
Day 3, Thursday June 8, 2017
Kamloops to 100 Mile House via Hwy 5 North and Hwy 24.
Note. – Little Fort hill is a long climb. Alternate route is Hwy 1 to Cache Creek and Hwy 97 to 100 Mile House
Lunch, Interlakes Wildman's Family Restaurant Cost $12.50 each
Dinner, Hosted by 100 Mile Cruzers, by donation ($10.00 each) to the local Hockey club
Day 4, Friday June 9,2017
100 Mile House to Quesnel
Optional stop – 108 Mile Heritage Park
Lunch Recommendation (OYO) Laughing Loon Restaurant/Pub
1730A Broadway Ave S, Williams Lake, BC
Dinner – OYO
Garage Tour – Information to follow
Ladies Tour – Information to follow
Day 5, Saturday June 10, 2017 (54 MILES)
Quesnel to Barkerville
Morning Stop – Cottonwood House (26 km east of Quesnel) (cottonwoodhouse.ca) for info. Admission by Donation
Arrive Barkerville approx. 1:00 pm
Admission to the site is $10.25 or a Heritage Package $32.75.
This includes entrance to the Park, Stagecoach Tour and live show.  (www.barkerville.ca)
Lunch – OYO
Afternoon – Barkerville Historic Village
Dinner – Recommended in Barkerville OYO
– Lung Duck Tong (250 994-3458)
– Wake Up Jake (250 994-3259)
Dinner – Recommended in Wells OYO
– Bears Paw Cafe (250 994-2345)
Day 6, Sunday June 11,2017
Barkerville to Prince George
Optional stop – Cinema 2nd. Hand Store Hixon (23 miles N. of Quesnel)
Lunch – OYO (Diner 97, Hixon)
Dinner – Prince George Railway and Forestry Museum.
(www.pgrfm.bc.ca)
-Includes dinner, admission to museum, and ride on Mini railway.
Cost $25.00 each
Day 7, Monday June 12,2017
Prince George to Williams Lake
Lunch OYO, Laughing Loon Restaurant Pub (or your choice)
Afternoon, Pioneer Log Home Tour? Carving Demo??Followed by a BBQ.
Cost $10.00 each to be donated to the BC Kidney Foundation
Day 8, Tuesday June 13,2017
Williams Lake to Merritt
Optional Stop – Chasm Provincial Park – 78 km south of 100 Mile House – left exit from highway, watch for signs.
Optional Stop – Horsting Farmers market, fruit stand, bakery & cafe (approximately 2 miles north of Cache Creek)
Lunch – Ashcroft Heritage Park, Lions Club – ($9.00 each)
Dinner – Merritt City Park (catered) ($15.00 each)
Optional License Plate Museum Tour (by donation)
Day 9, Wednesday June 14, 2017
Merritt to Abbotsford
Via Highway 23 to Spences Bridge then Trans Canada.
Lunch Options – Fat Jack's OYO (6 km North of Boston Bar)
Lunch Option – Hell's Gate Tramway.
Lunch Option – Rolly's Restaurant, 888 Fraser Ave, Hope, BC
– Home Restaurant,665 Old Hope Princeton Way, Hope, BC
Scenic Stop – Othello Tunnels, Hope BC
Wind Up Dinner – Abbotsford hosted by Central Fraser Valley Chapter
Venue – Terry Johnson's
Cost $30.00 each
Day 10, Thursday June 15
Farewell gathering (coffee & ??)
Cost $3.00
Garage Tour