Chilliwack – After much deliberation and soul-searching, Patti MacAhonic has decided to run for nomination in her home riding of Chilliwack-Kent for the NDP.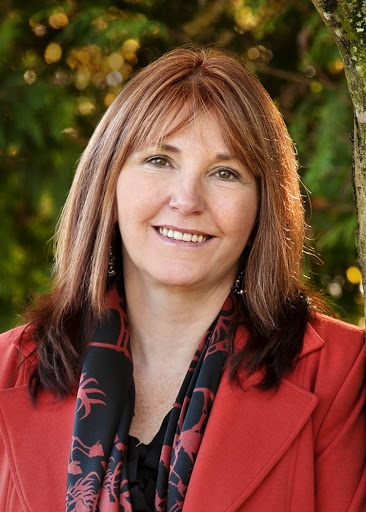 MacAhonic is currently the Director for the local Ann Davis Transition Society, and ran in the 2013 Provincial count. She was up against Liberal John Martin in the riding of Chilliwack and was soundly defeated. This time she will be up against incumbent Liberal MLA Laurie Throness.
Here is her media release:
I fully expected that by 2017 parents and grandparents like myself would be able to tell their children and grand children of how life used to be long ago and that  we would be leaving the world in better condition for them and our future generations. Unfortunately that is not the case…and that is why I feel I am compelled to run to make a Better BC for all. Middle and low-income families cannot make ends meet, we have the alarmingly tragic distinction of having the second highest rate of child poverty in the country, we have children dying in care of the government while the premier spins stories as a smoke screen to not deal with these urgent issues.
Our public school system was gutted by the current government and only by being court ordered are they going to start refunding, then they have the audacity to spin it as they are doing a good thing… they are the cause of children having to try to learn in portables with no washrooms or sinks with overcrowding. There is a growing chasm between the rich and the poor and little to no affordable housing and an unconscionable amount of persons that are homeless. The current government brags about BC jobs…minimum part time jobs don't cut it, we need sustainable employment, we have unused capacity for value add in resource industries that are not being leveraged. Women trying to get back into the workplace after having children can't afford to because of the high cost of daycare and if they do they are basically making minimum wage after paying for the high cost of daycare.  Our fisheries are gutted, the Fraser River Sockeye situation is dire and needs attention now. Our natural resources and public utilities are the BC people's property and need to stay that way ,our beautiful province needs to be managed for the benefit of all BC'ers not just the rich friends of the current government. I will not stand by and see my children's and grandchildren's future sold out, this is why I am running.
My strong track record of being involved provincially, federally and locally in our wonderful community of Chilliwack Kent for numerous years, working effectively with diverse individuals and groups on different levels on important issues will stand me in good stead to truly represent all constituents if elected. I will listen to you and I will work collaboratively to get things done to the best of my ability.
If elected, I will add value to the process of governing with my extensive  experience, passion and drive. I am humbly requesting your support  by inviting you to attend  our nomination meeting where I will be acclaimed to represent Chilliwack-Kent.   February 18th at 11:30 at Vedder Middle School 45560 S Sumas Rd, Chilliwack, followed by a day of action activities.
For further information please contact Patti MacAhonic Chilliwack-Kent NDP candidate nominee patdmac@shaw.ca or 604-793-5003.