Fraser Valley – Wednesday's release of the first batch of 2016 census shows what the rest of BC already knows. We are growing, on average, some 5% since the 2011 numbers. Many of those people headed to Vancouver and Kelowna and a fair share into the Fraser Valley.
Population numbers look like this:
FVRD – 295,934
Abbotsford – 141,397
Chilliwack – 83,788
Harrison Hot Springs – 1468
Hope – 6181
Kent – 6067
Mission – 38,833
Electoral Area A – 405
Electoral Area B – 915
Electoral Area C – 1023
Electoral Area D – 1529
Electoral Area E – 1540
Electoral Area F – 1293
Electoral Area G – 1776
Electoral Area H – 1847
 You can go through all the fine details here: http://www12.statcan.gc.ca/census-recensement/2016/dp-pd/index-eng.cfm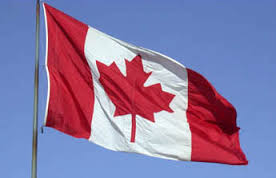 Census Profile, 2016 Census
This product presents information for various population characteristics and levels of geography.
Population and dwelling count highlight tables, 2016 Census
These tables present focused information for various levels of geography. Percentage distributions and percentage change are available to facilitate comparisons between years and geographic areas.
GeoSearch, 2016 Census
An interactive map application that allows the viewing of various levels of geography with basic demographic data.
Focus on Geography Series, 2016 Census
This product focuses on a selected geographic area to present data highlights through text, tables and figures. A map image of the geographic area is also included.
Other 2016 Census of Population results will become available on the following dates:
May 3, 2017 – Age, sex and type of dwelling
August 2, 2017 – Families, households, marital status and language
September 13, 2017 – Income
October 25, 2017 – Immigration, ethnocultural diversity, housing and Aboriginal peoples
November 29, 2017 – Education, labour, journey to work, language of work, mobility and migration