Popkum/Fraser Valley – Over the past two years, thieves have sunk to a new low in targeting Search and Rescue operations. While crews were out saving lives, Kent, Ridge Meadows and North Shore SAR – Search and Rescue were robbed from everything from small equipment to a boat and trailer.
Now the Popkum Fire Department has been robbed in the same manner.
Over the past few weeks, as volunteer fire crews were doing the jobs, to serve and protect the community, the fire hall was nailed.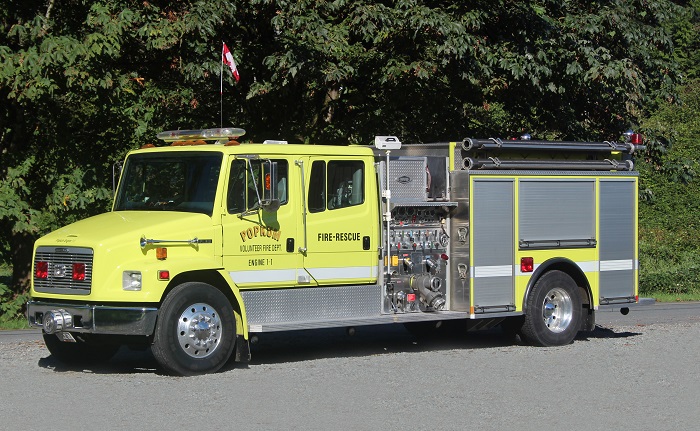 Jan Bosman, the secretary of the firehall says seven personal vehicles were broken into. Wallets and cell phones were taken. Firehall equipment including pagers and radios were stolen.
In another case, a volunteer lost some of his personal tools from his own construction business.
There is an option for the firefighters to arrange a fundraiser to replace the lost equipment, and in the meantime hoping the community of Popkum will keep an eye on the hall when the crews are working.
Anyone with information is asked to contact Crimestoppers or Chilliwack RCMP.