Fraser Valley (With files from KGMI Bellingham/Bellingham Herald) – A forest fire appears is burning on the American side of Vedder Mountain and can be seen from Abbotsford.
Smoke was spotted rising from the area around 3 p.m. on Thursday afternoon.
Global is reporting that American crews are scrambling to get a handle on the blaze.
No cause has been mentioned as of yet.
There are reports that some 10 acres have been blackened.
The Bellingham Herald reports that the fire began near the intersection of Reese Hill and Frost Roads in North Whatcom County.
That according to  John Gargett, deputy director of emergency management with the Whatcom County Sheriff's Office.
Gargett believes the fire started at about 1:30 p.m.
No homes had been burned, and none were in immediate danger. No evacuations had been ordered, but roads were closed and residents were not being allowed into the area.
If you have photos of the smoke/fire, send them to FVN through radiodon11@gmail.com or through our Facebook or Twitter pages.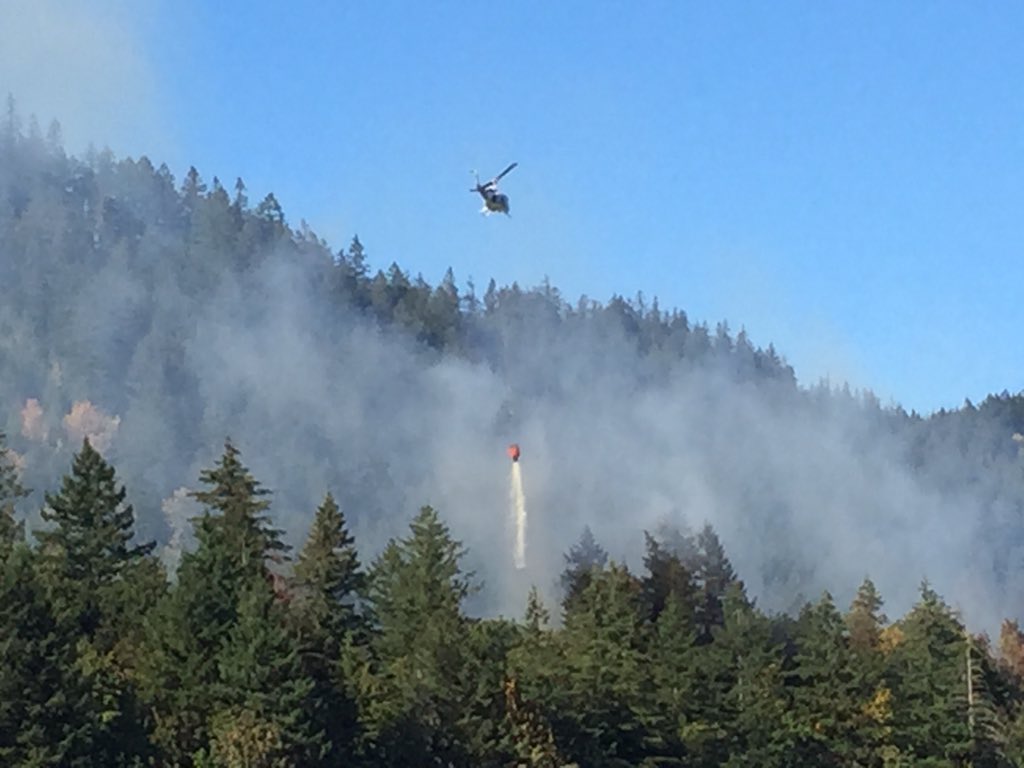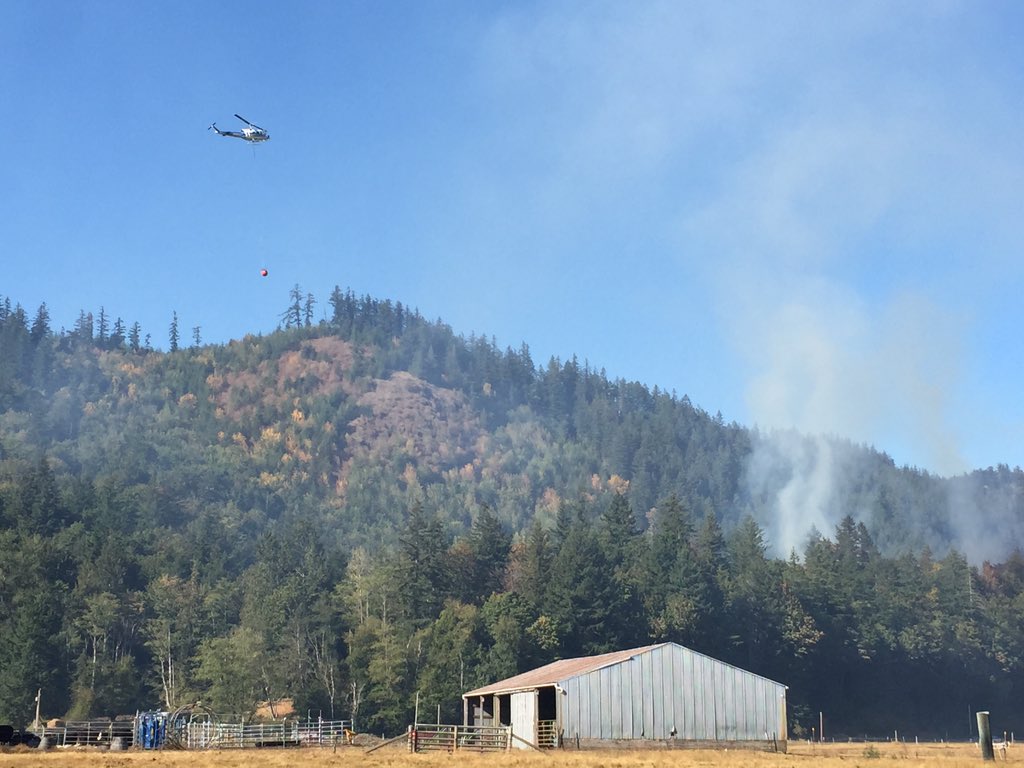 More to come.