Fraser Valley – Surrey based real estate developer, Mann Group, is inching towards the completion of the deal to acquire the old (and torn down) Safeway Site on Main Street in Downtown Chilliwack.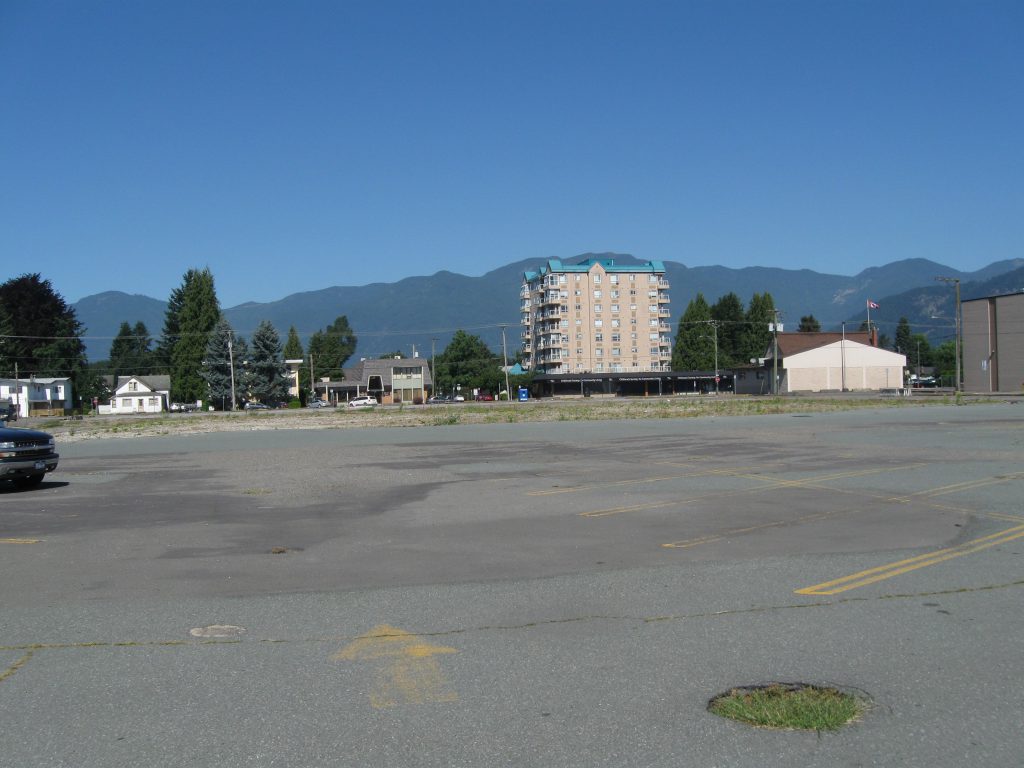 A spokesperson has gone on record saying the group should have the paperwork done sometime in August.
The application to the City of Chiliwack for a development permit is not that far away.
What is interesting, is when you go by the flattened site, you will notice signs showing what the proposal may entail.
Don't expect on large block of retail and residential spaces.
What you see are plans for five buildings, two residential and three for commercial.
One may make an argument that the plans are similar to Garrison Village and the new retail spaces where Yale and Main split.
Those currently house Bosleys, Starbucks, KFC and other tenants.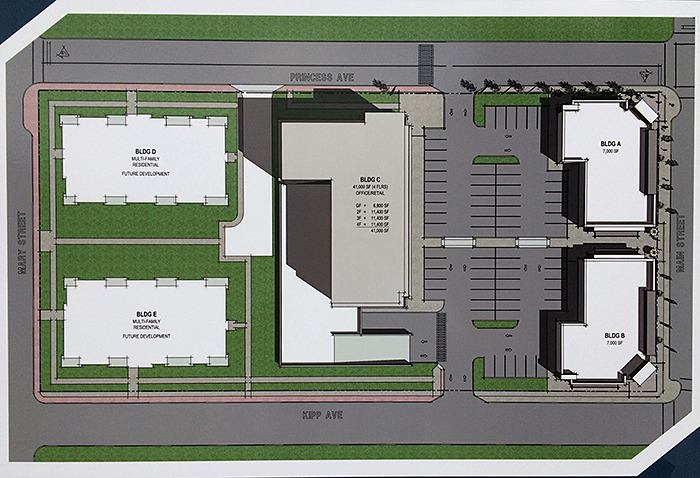 Multi zoning restrictions were amended last fall by council.
While nothing is quite etched in stone with shovels ready to hit the ground, the proposal, according to Mann Group, is a step towards a "fundamental contribution to downtown revitalization"
This is a far cry of the failed efforts when Walas Concepts came into town in2014 with a promise to work with CEPCO (Chilliwack Economic Partners Corporation) and provide plans and design for a major facelift. Walas and CEPCO ended their relationship with a business divorce in 2015.