Coquihalla – Travellers heading to and from the Lower Mainland on the Coquihalla Highway will experience smoother road conditions, thanks to an asphalt-resurfacing project that is scheduled to begin next month.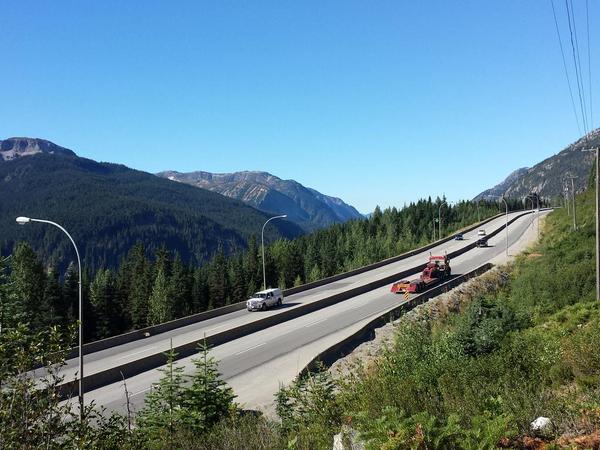 "Back in May, we announced a major upgrade to the Box Canyon chain-up area on the Coquihalla Highway," said Transportation and Infrastructure Minister Todd Stone. "Today, further improvements for this stretch of highway are on the way covering 35 kilometres along three sections of Highway 5."
The three sections of work along Highway 5 will occur:
between the Nicolum Creek Bridge and Portia Bridge;
Portia Bridge to Box Canyon; and
between the Ottomite Bridge to the Zopkios brake check near the summit.
The highly durable asphalt that will be used for this particular project will withstand a high volume of daily traffic and heavy truck traffic on the corridor. This upgraded surface will help mitigate rutting and cracking over time. This work is scheduled to take place between July and September.
"The Coquihalla Highway recently turned 30, so it is timely that this route will be the recipient of an asphalt-resurfacing project this summer," said MLA for Fraser-Nicola Jackie Tegart. "Highway 5 is still one of the province's most-active corridors for the movement of goods and people. We'll continue to look at ways to ensure this route is safe and reliable for many years to come."
Drivers are encouraged to check DriveBC for live 'real-time' highway conditions, travel advisories and closures.
Learn more:
DriveBC: http://drivebc.ca/