Abbotsford – The Abbotsford Police Department and London Drugs are reminding Abbotsford residents to properly dispose of unused and expired prescription drugs as well as over-the-counter medications as part of National Prescription Drug Drop-Off Day on May 21st, 2016.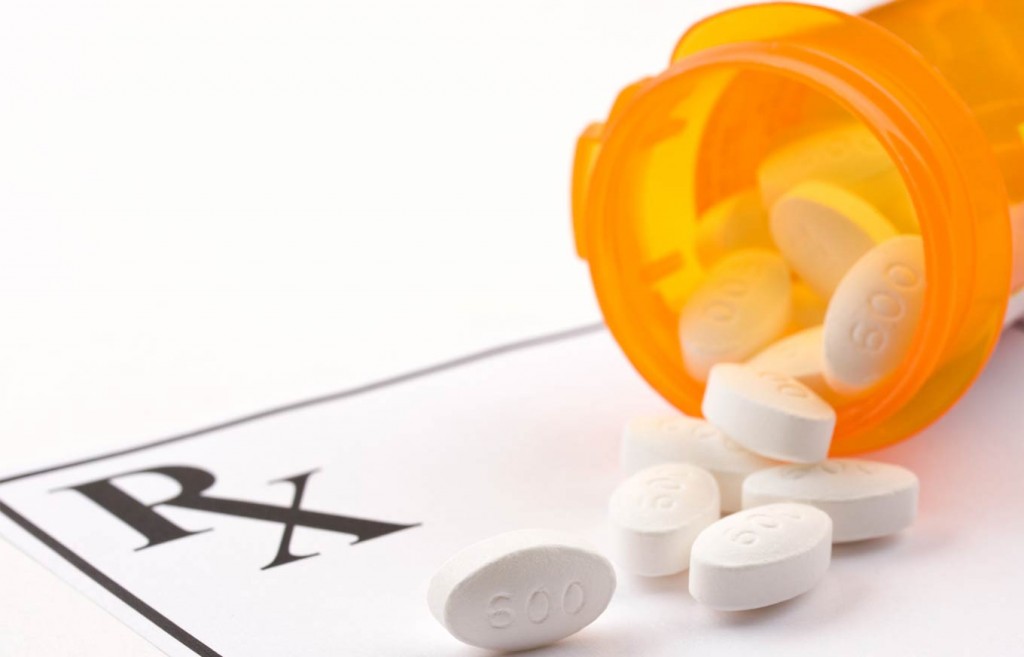 National Prescription Drug Drop-off Day aims to promote the safe storage and disposal of prescription drugs and reduce the amount of drugs available in people's homes for possible abuse and accidental poisonings.
When people ask why there is a need to properly manage prescription drugs, they need look no farther than their children," says Deputy Chief Mike Serr of the Abbotsford Police Department. "Excess and expired prescriptions in the home can easily be misused or ingested by our kids.  The Abbotsford Police Department supports regular disposal of your unused, expired and unwanted medications through community partners like London Drugs.  In addition, on Saturday, May 21, 2016, from 10:00 am to 3:00 pm, we invite you to drop off those medications at our front counter at 2838 Justice Way."
Prescription drug abuse places a significant burden on law enforcement in Abbotsford as they continue to grapple with the issue of otherwise legal medications ending up in the hands of resellers and addicts. In addition, improper disposal of unused drugs can have harmful environmental impacts if they end up in the garbage or sewer system.
"Everyone has a role to play in reducing the harms of prescription drugs on individuals, families, Abbotsford communities and the environment. Cleaning out your medicine cabinet and safely disposing of unused and expired medications at the pharmacy is a simple way to help," says Lisa Gill, Pharmacy Manager at London Drugs.
Cleaning Out Your Medicine Cabinet
Many prescription medications, over-the-counter products and health supplements remain in medicine cabinets and kitchen drawers long after their expiry date, while others are simply unused. Properly disposing of drugs is important for a number of reasons, including the safety of your loved ones and the well-being of the environment. Here are some tips for cleaning out your medicine cabinet:
1)    Check expiration dates and remove products that are expired.
Pharmacists recommend cleaning out your medicine cabinet annually since virtually every medication – from vitamins, to prescription medications, to over-the-counter products – have expiry dates. Keep in mind that some products can expire before the date on the label once opened. When in doubt, ask a pharmacist.
2)    Remove any medication not in its original container.
If you can't remember what a medication is for or who it was for, get rid of it. As much as possible, keep your medication in its original packaging. Mixing different medications in the same container or storing them outside of their original packaging increases the likelihood of accidental overdose or poisonings.
3)    Place unwanted and expired drugs in a clear plastic bag.
Medications in blister packs and forms of liquid and cream medications can also be included in the plastic bag.
4)    Drop off your unwanted prescription and over-the-counter medications at London Drugs. These medications will be safely incinerated, preventing them from being abused, entering landfills or the sewer system. London Drugs also recycles medication bottles, lids and medication vials. Please be sure to remove personal information by taking off the label or by using a marker to lack out personal information.
5)    You can bring your medications to the pharmacy year round.
Unwanted and expired drugs are accepted every day at any London Drugs location, not only on May 21st.