Chilliwack – A troubled Chilliwack teen who was found dead at a rehab facility in 2015 may have died from "the choking game," rather than suicide, according to a coroner's report (Coroner Adele Lambert).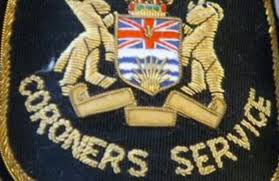 Nick Lang may have died accidentally while taking part in the "choking game," which some youth believe is a way to get high without taking drugs.
Lambert went on to say that she was unable to determine whether the teen, who died in government care, had died on purpose.
The report was issued nearly a year after the 15-year-old's body was found hanging in a closet, in a rehab facility where he was being treated for addiction.