Victoria/Fraser Valley – British Columbia agriculture operators are being encouraged to fill out and send in their Census of Agriculture questionnaire.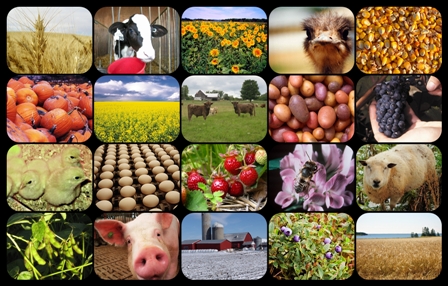 It is an opportunity to provide the only definitive statistical information of the province's farm sector to industry organizations and agriculture policy-makers.
Anyone responsible for operating a farm or an agricultural operation should fill in a Census of Agriculture questionnaire. When the data is released in May 2017, it will provide a comprehensive picture of the major commodities of the agriculture industry. The census can also indicate emerging opportunities, while supplying information on new or less common crops and livestock.
The census provides detailed regional data for B.C. agriculture and farm operations with insights into revenues and expenses, farming practices and the use of technology.
British Columbia has one of the most diverse agrifoods industries in Canada. About 20,000 B.C. family farms use 2.6 million hectares, out of the 4.6 million hectares available in the ALR, to produce more than 200 agriculture and agrifood commodities. B.C. also produces about 100 seafood commodities providing economic development opportunities for coastal communities.
The B.C. government is building on the record $12.3 billion the agrifoods sector generated in annual revenues in 2014. The BC Agrifood and Seafood Strategic Growth Plan provides a roadmap to grow the B.C. agrifoods industry to a $15 billion-a-year industry by 2020. The data received from the Census of Agriculture will assist in achieving the goal and ensure continued success in the sector.
The census, conducted by Statistics Canada, takes place every five years. It provides a historical perspective on Canadian agriculture and on trends in the industry over the years.
Learn More:
Statistics Canada information on Census of Agriculture: http://www.statcan.gc.ca/eng/ca2016