Langley – The 73rd Minto Cup, the Canadian Junior A Lacrosse Championship, will take place at the Langley Events Centre this coming August. In an announcement made by the facility and the BC Junior A Lacrosse League, the Langley Events Centre was selected to be home of the Championship for the second time in three years, this year featuring a four team event,
"The BC Junior A Lacrosse League is very confident with our partnership with the Langley Events Centre, and the Township of Langley will serve as outstanding hosts of the 2016 event," said BCJALL President and Commissioner Karl Christiansen.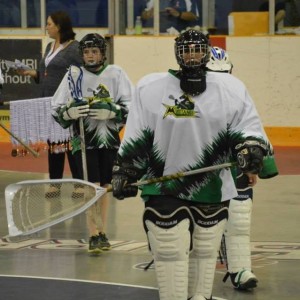 "The opportunity to host a historic event such as the Minto Cup, Canada's Junior A Lacrosse Championship, is a tremendous opportunity for our facility and our community. Having hosted in 2014, we look forward to improving the experience for the athletes and fans even more in 2016," said Jared Harman, Director of Business Development for the Langley Events Centre.
The 2016 Minto Cup is a four team tournament that will consist of the top two teams from British Columbia, and the top teams from Alberta and Ontario. The last five winners have come from Ontario, with the Six Nations Arrows repeating as back to back champions in 2014 and 2015.
"The BCJALL will ensure the 2016 event will be one of the best ever having our top two teams playing in the four team tournament, which gives us a great opportunity to have one if not both teams in the best of 5 final after the round robin. The LEC were hosts in 2014 and did an amazing job," finished Christiansen.
The quest for the 2016 Minto Cup begins later this month for all Canadian Junior A teams. There will be additional information regarding schedule, tickets and other opportunities made available in the coming weeks, please visit www.bcjall.com for additional details as they are released.