Chilliwack – The City of Chilliwack is holding the door open for your comments on what is happening in your community and what you like, dislike and want to see changed/upgraded.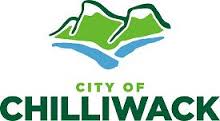 Chilliwack City Council is hosting several community engagement meetings in April to share information and hear residents' feedback in urban communities.
If you have feedback or questions about your neighbourhood, you are encouraged to attend and speak with Mayor and Council.
Thurs, April 14
7:00 – 9:00 pm
Central Elementary
School Gym
Chilliwack
Wed, April 20
7:00 – 9:00 pm
Tyson Elementary
School Gym
Sardis
Thurs, April 21
7:00 – 9:00 pm
Promontory Heights
School Gym
Promontory
Additional meetings are planned in the fall for Greendale, Rosedale, Yarrow and Ryder Lake