Mission – The Mission Friendship Centre Society has received $100,000 in support from the province's community gaming grant program for their Community Kitchen Connections Program.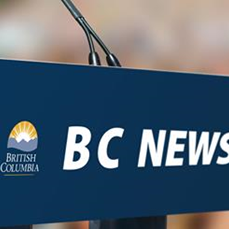 "The objective of the Community Kitchen Connections Program is to provide a hot and nutritious meal once per day, Monday through Friday," said Grace Cunningham, executive director of the Mission Friendship Centre. "This is a resource that provides a vital basic need to all. We create an environment where individuals can access other supportive programs and seek various assistance during their visit."
"Our government is pleased to recognize the important work of the Mission Friendship Centre Society through gaming grants," Abbotsford-Mission MLA Simon Gibson said. "This organization provides a warm and welcoming environment where community members can go to receive the assistance they need."
"The Mission Friendship Centre Society does incredible work in our community through their Community Kitchen Connection Program," Maple Ridge-Mission MLA Marc Dalton said. "I am pleased that the community gaming grant program will assist this organization in its endeavor to supply healthy meals to those in need."
This grant was awarded under the human and social services category of the community gaming grant program which help support the work of local agencies and clubs that deliver important social services to British Columbians facing challenging and difficult situations.
Every year, the Government of British Columbia approves $135 million in community gaming grants distributed among specific sectors, including arts and culture, sport, environment, public safety, human and social services, parent advisory councils and district parent advisory councils.
To find out more about community gaming grants funded by the Government of British Columbia, visit: gaming.gov.bc.ca