Chilliwack – On  Friday Morning (April 1st 2016 at approximately 04:00am)  the Chilliwack Fire Department was dispatched to a reported single storey multi-family structure fire located in the 9000 block of Broadway.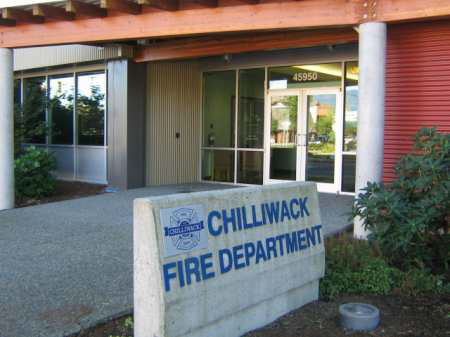 Firefighters responded from Halls 1, 4 & 6. On arrival fire crews were met by the owner outside his unit. The tenant indicated that he woke up to extreme heat and black smoke. The tenant did the right thing by not re-entering the home, and quickly called 911. Other tenants in the building helped with the evacuation.
The interior of the suite sustained major fire damage to the roof system and smoke damage throughout.
The cause of the fire is accidental.
There were no civilian and or firefighter injuries.
Chilliwack Emergency Social Services were called to the scene to help with temporary shelter of residents that were living in the building.