Maple Ridge/Victoria – Minister Responsible for Housing Rich Coleman announced the B.C. government recognizes the need for a long-term low barrier shelter and housing facility in the City of Maple Ridge and will provide approximately $15 million in capital and operating funding for a permanent facility once an appropriate location is determined.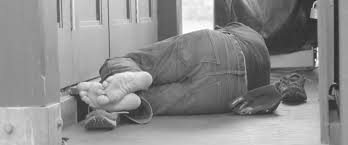 As with similar facilities, the City of Maple Ridge will be asked to provide the land to the Province, as well as waive any related development charges. A public consultation process will take place prior to any site being confirmed.
In addition, the Province is working with the city to extend the opening of the 40-bed temporary shelter from March 31 to June 30, 2016. This will ensure that individuals currently using the shelter will continue to have access to a warm, safe place to stay, while alternative solutions are being arranged with other providers.
The Province has decided not to proceed with the purchase of the Quality Inn in Maple Ridge. The site was being considered for the interim provision of supportive housing for those who are homeless and at risk in the community. As a result, the public information session scheduled tonight from 6 p.m to 8 p.m. at the Baptist Church at 22155 Lougheed Highway has been cancelled.
Quote:
Rich Coleman, Minister of Natural Gas Development and Minister Responsible for Housing –
"We will work with the City of Maple Ridge to identify a long-term plan for a new permanent facility. Addressing homelessness involves the cooperation and support of many partners and we will continue to work with the community to assist those who are homeless or at risk of homelessness."
Quick Facts:
This year, more than 102,500 British Columbia households will benefit from provincial social housing programs and services.
Last year, the Province provided more than $5 million to fund subsidized housing and rent supplements for more than 1,100 households in Maple Ridge.
In 2015, close to 170 homeless people in Maple Ridge were housed through rent supplements and shelter services.
Since 2001, the B.C. government has invested $4.4 billion to provide affordable housing for low income individuals, seniors and families.
Learn More:
For more information on affordable housing programs and the Province's efforts to end homelessness in B.C., please visit: www.housingmattersbc.ca/factsheets.html and www.bchousing.org