Fraser Valley (24 Hours)- More than a third of the unused Agricultural Land Reserve parcels in the Fraser Valley Regional District are smaller than two hectares — plots of land less likely to be used for farming, according to an area inventory.
The inventory was conducted by the Ministry of Agriculture between 2011 and 2013 and its findings are expected to be delivered to the FVRD on Tuesday.
According to the inventory, the Fraser Valley has 9,943 hectares of available ALR land, but "most of this land is comprised of relatively small areas," with the bulk — 69% of the parcels — being less than four hectares.
Only 4% of the available parcels of land are bigger than 16 hectares, the report said.
Chilliwack Coun. Jason Lum said the small sizes of some of this land could mean that some properties are rezoned for other uses. His municipality, according to the inventory, is home to 27% of the region's effective ALR land.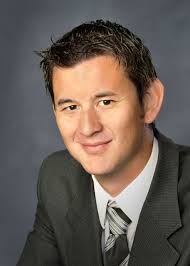 "There may be a few I can think of off the top of my head that may make sense, but they would receive a high level of scrutiny before they came to council," he said.
"Parcels under the specific size, they won't be subject to the (Agricultural Land Commission) rules, they could be rezoned, but again, if you have to pay to service these things or you're creating parcels just for the sake of creating more commercial, residential development and it's sprawled outside city core … it doesn't make sense."
Lum said some land, particularly parcels unsuitable for farming or small pieces of reserved land close to other residences and services, could be suitable ground for affordable housing.
But one growing area of interest has also been small-scale farms focusing on niche products.
"I'm personally seeing more people try out small-lot agriculture and people are starting little community-supported agriculture farms on less than two hectares and being very successful," he said.
"If somebody decides to put townhomes in farmland just because something is not subject to ALC rules, you can create additional conflict between agriculture and non-agriculture use."