Abbotsford – Four youth have been taken into custody after a stolen auto investigation.  At approximately 6pm on March 16, 2016, the Abbotsford Police responded to a report of a vehicle hitting a parked car on Qualicum Street.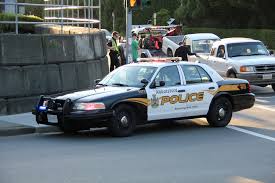 APD Patrol Officers arrived to find the vehicle was abandoned in the 3700 blk of Qualicum St.  The vehicle was found to have been stolen overnight in Abbotsford.
Several witnesses indicated that four occupants had fled from the stolen vehicle.  Police contained the area and began searching, utilizing the K9 unit and Air 1 police helicopter.
Four youth were located nearby in Downes Bowl and taken into custody.  Two young people face charges and are expected to appear in court thursday.