Abbotsford – The University of the Fraser Valley women's basketball program has signed a pair of coveted high school seniors.
Jessica Zawada, a multi-talented guard/forward out of Richmond's R.A. McMath Secondary, and Katherine Holden, a sharpshooting point guard from G.W. Graham Secondary in Chilliwack, have committed to the Cascades and will suit up for head coach Al Tuchscherer's squad in the fall.
Tuchscherer's 2016 recruiting class now has four members, with Zawada and Cameron joining a pair of previously announced signees – point guard Victoria Jacobse (W.J. Mouat Secondary, Abbotsford, B.C.) and wing Jessica Cameron (Western Canada High School, Calgary, Alta.).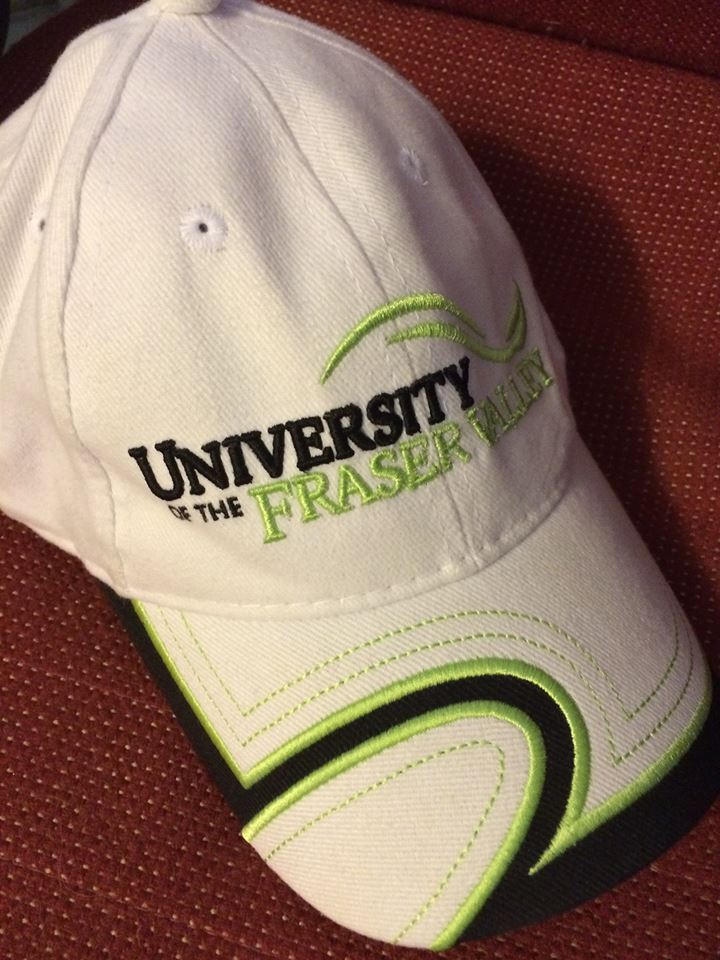 Jessica Zawada
5'10" guard/forward
R.A. McMath Secondary (Richmond, B.C.)
Zawada recently wrapped up a stellar senior season with the R.A. McMath Wildcats, leading her squad to a silver medal at the B.C. AAA senior girls championship.
Zawada was named the Wildcats' player of the game in the final after netting a team-high 13 points, and was voted a third team tournament all-star. She was also awarded the Quinn Keast Foundation AAA Girls Scholarship, given to the tournament's "most complete player", and received one of five Telus scholarships.
In addition, she was recently named to The Province newspaper's Super 16 list – an annual assessment of the top high school players in B.C. – and earned first team all-star honours as McMath won the Lower Mainland zone championship.
"I think she'll be a great forward in Canada West," Tuchscherer said. "She's got the ability to put the ball on the floor, she's a great rebounder, and she's a very good mid-range shooter.
"It's almost cliché to say, but she's a great kid, too. You can see it in how she interacts with her teammates on the floor, and how she's interacted with us during the recruiting process. She's a real personable kid, and anybody who talks to her is excited that she's on board with our program next year."
Earlier in her career, Zawada was a first team all-star at the 2014 junior girls provincials as McMath won the bronze medal, and she was a Richmond senior girls first team all-star in 2014-15.
"I'm excited to play at the next level with UFV because the team is positive and inviting, the coaches are great, and academically, I like the school," said Zawada, who plans to major in science at UFV. "My goals for my time at UFV are to train hard for the competitive university environment and to always play with tenacity."
Katherine Holden
5'9" point guard
G.W. Graham Secondary (Chilliwack, B.C.)
Holden just finished leading the G.W. Graham Grizzlies on a historic run – they qualified for the B.C. AA provincial championship for the first time in program history, and ended up in eighth place.
The point guard also guided her team to a silver medal at the Fraser Valley zone championship, earning second team all-star honours, and picked up a player of the game award vs. Vernon at provincials.
"I think Katherine has a ton of potential," Tuchscherer said. "She plays the game with a lot of confidence. She's a very good shooter, and can score in a number of different ways. I'm excited to get into the gym with her and take some of her tools and combine that with the way that she thinks the game, and apply that to being a Cascade.
"I think a lot can be said for leading her G.W. Graham team to heights that it's never achieved before. Their team probably overachieved a little bit, and that's always a reflection of a team's leadership."
Earlier this season, Holden earned all-star nods at the Seycove, Sa-Hali and G.W. Graham high school tournaments. She was named MVP of the Grizzlies senior girls basketball team in 2014-15, and showcased her multi-sport bona fides as MVP of Graham's junior girls volleyball squad in 2013-14.
"I chose UFV because of the chemistry I have with the coaches and some players already," said Holden, who will study kinesiology at UFV. "I had played on the Junior Cascades club teams since Grade 7 and I wanted to continue on as a member of the Cascade family. My dreams and goals are to build a strong connection with the whole team, from the players to the staff and everyone in between. I also want to become more of a threat in the paint and a quicker defender."