Abbotsford/Fort Langley – The University of the Fraser Valley rowing program posted a series of strong results at their home regatta, Head of the Fort, on Saturday.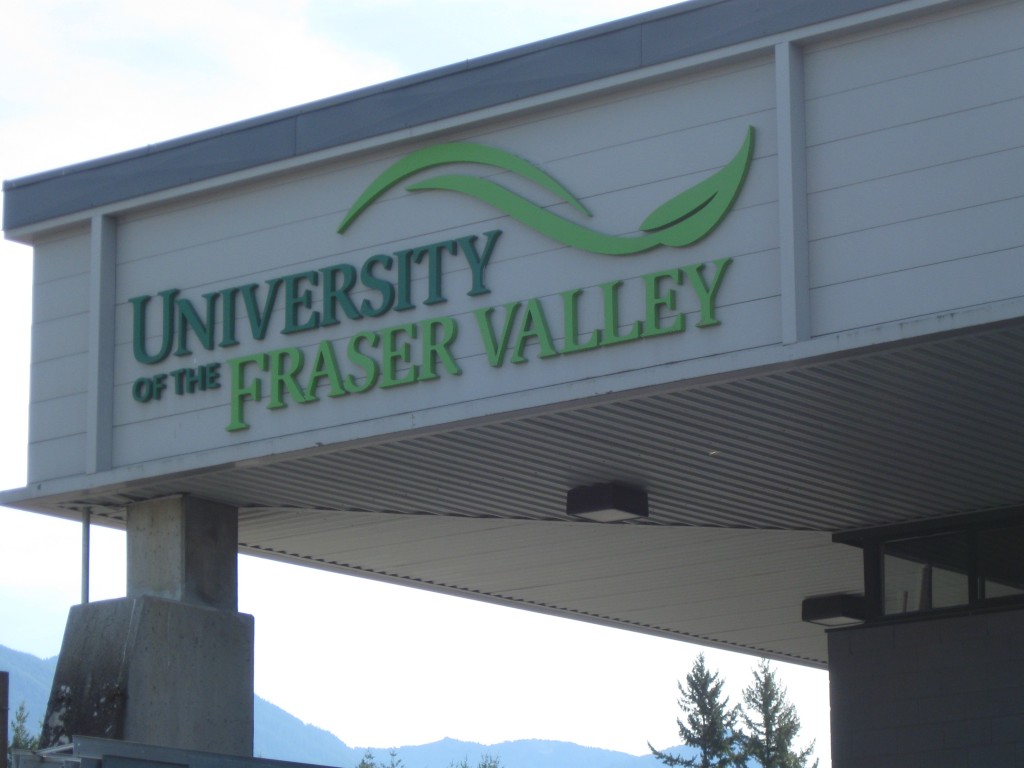 The event, held on the Bedford Channel at Fort Langley, featured entries from the Cascades and Simon Fraser University, along with several non-university rowing clubs from around the Lower Mainland.
UFV head coach Liz Chisholm noted that the Cascades athletes took an active role in organizing the regatta and in volunteer positions during the event, and she was impressed with their ability to thrive under those circumstances.
"For me, the highlight was watching the team racing well, considering how much work they had to do before and after their own races," she said. "They raced with a great deal of composure and focus in the varsity crews. I feel very proud of their attention to technical nuances and speed during their race – they did a fantastic job."
The Cascades had the only men's four-plus coxswain boat in the competition, but Stephen Wall, Kyle Krahn, Riley Dueck, Mike Moreton and coxswain Ben Schreiner posted the fastest time (24:08 over the 6.5-kilometre course) against the rest of the men's quads. They finished second when you factor in the boat type/age handicap.
In the women's double, varsity lightweights Arden Holmes and Angelica Evans finished second behind a Vancouver Rowing Club entry (age handicapped), and Genelle Grubb and Karen Chung were eighth.
The duos of Trevor Short/Mitchell Wierks and Ben Schreiner/Brad Jones were fourth and fifth, respectively, in the men's double, while Andrew Stahl took third in the men's single.
The UFV novice crew of Grubb, Chung, Michelle Olive and Simran Gill was fourth in the women's fours.
The Cascades rowing club is back in action on the Bedford Channel this Saturday, as they host a dual meet with Western Washington University (NCAA Div. II) from 7 a.m. to noon.