Vancouver – As part of a focus on improving digital services, ICBC has launched a new online tool which allows customers to now request their driving records online and immediately receive them by email.
In 2015, ICBC customers requested more than half a million driver's abstracts and nearly 97,000 insurance and claims history reports. Now, customers can access this service online and from mobile devices, any time of the day at icbc.com/drivingrecords and it's free.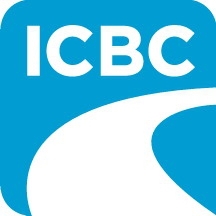 "Moving this service online – one that most drivers will need at some point – is a great example of the way ICBC is simplifying and improving day-to-day interactions with British Columbians," said Todd Stone, Minister of Transportation and Infrastructure. "Government and ICBC are committed to continuing to make meaningful service improvements."
Driving abstracts provide details of a person's basic driving history, including tickets and offences for the last five years. Customers can also access insurance and claims history records that detail a driver's insurance coverage and claims history, for up to 20 years.
"Providing convenient and easy-to-use digital services is part of our commitment to providing better service to our customers," said Mark Blucher, ICBC's president and CEO. "Like many companies, we know the needs of our customers are changing. Many of our customers want the choice of going online and we'll continue to look for opportunities to make it easier for our customers to get the services they need from ICBC."
Driving records are often necessary when applying for membership at a car-sharing company, volunteer driving for school activities or if you've moved outside of B.C. and need to apply for auto insurance. Customer information is protected with multiple security checks and the electronic files have security features that prevent them from being altered.
"Car sharing is all about ease and convenience – this applies as much to booking and driving our cars, as it does during the registration process," said Selena McLachlan, director of business development at Modo. "With ICBC's enhanced customer service, our members can now signup online and request their driving records at the same time, getting them into our cars sooner."
Commercial drivers can also use the online system to ask for a commercial driving record called a National Safety Code abstract. That abstract is a five-year record of a driver's history and any commercial vehicle-related convictions.
Customers can make their request at icbc.com/drivingrecords, but can also still visit a driver licensing office or call ICBC to request a copy of their driving record or claims history, if preferred.
In 2015, the B.C. government held a six-week public engagement and asked British Columbians for their ideas on how to reduce red tape and improve access to government services. Several people shared ideas about how to improve services at ICBC. Government listened, and is taking action by moving driver abstracts online to reduce frustration and save people time.
Learn more about how the B.C. government is reducing red tape for British Columbians at: gov.bc.ca/helpcutredtape.