Abbotsford – Women's Volleyball: Cascades fall to Blues in PacWest bronze medal game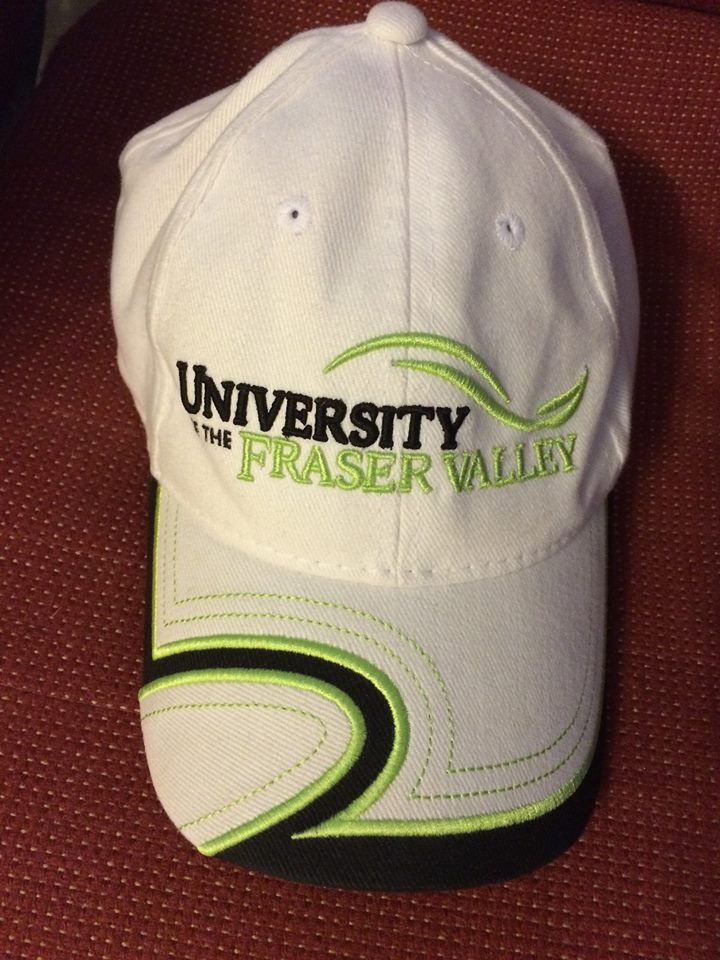 The University of the Fraser Valley women's volleyball team fell just shy of the podium at the PacWest championships, as they were defeated by the Capilano Blues in the conference bronze medal game on Saturday afternoon at Columbia Bible College.
The No. 2-seeded Blues prevailed in three straight sets (25-15, 25-22, 25-19) over the upstart No. 5 Cascades, who had begun their playoff run with an upset win over the No. 4 Douglas Royals on Thursday before falling to the No. 1 VIU Mariners in Friday's semifinals.
"I'm excited with how we finished, playing three games in the playoffs," UFV head coach Mike Gilray said afterward. "Every point that we got to play here gives us experience for next season. Being able to get some rookies some playoff experience only helps in the long run. It'll make us a better team."
The Cascades got off to a solid start in the first set, but the Blues took over midway through and won handily.
The North Vancouver squad maintained that momentum, building a 20-11 lead in the second set. But the Cascades found some traction at that point behind some tough serving from rookie Chelsea Kidd, who spearheaded a 7-0 run. UFV would cut the deficit to 22-21, with sophomore left side Rachel Funk particularly effective during that stretch, but the Blues scored three of the next four points to clinch the set.
It was a similar story in the third – Capilano raced out to a 19-12 lead before fifth-year setter Nicole Blandford took over at the service line and helped the Cascades reel off a 5-0 run. The Blues' Kira Sutcliffe answered with a service run of her own, though, and Capilano earned six of the next eight points to close out the match.
Blandford, who was playing the last game of her Cascades career, felt her squad ran out of gas in their third game in three days. The Blues were fresher – they had a bye to the semifinals and were playing just their second game of the week.
"We all really wanted it," Blandford said. "Our energy was a little bit low – we were coming off two really big games, so I think that definitely played a factor. Our legs were a little tired. We had moments where we pulled it together, and then we just couldn't all get going in one direction at the same time.
"It was a tough game to go out on, but I think what we did this weekend, we're really proud of – winning that first game, and having a strong performance against VIU for most of the game."
Left side Kelly Robertson picked up player of the game honours for UFV after notching a team-high nine kills, and libero Amy Davidson had another outstanding outing with 17 digs in just three sets.
Afterward, first-year bench boss Gilray said he was proud of his team's improvement from the start of the season to the playoffs.
"With a new coach and new systems, it's a lot of work," he noted. "The girls had to make that commitment to maybe get worse to start after learning something new. They were willing to make changes, and I think every single player is going to see that they improved.
"Right now is a tough time to look at your game, after two losses. But I think as we sit back and reflect on the year, we're going to be excited about the amount of improvement we showed in the year and how competitive we were as a team."
Women's Basketball: T-Birds edge Cascades in OT to seal playoff series win
The UBC Thunderbirds punched their ticket to the Canada West quarter-finals in heart-stopping fashion, edging the UFV Cascades 84-78 in overtime on Saturday evening at the Envision Athletic Centre.
In a game that crackled with intensity, pace and physicality, the two teams traded huge runs all night long. But the T-Birds had the last one, out-scoring the host Cascades 8-2 in the extra session.
UBC, coming off a 62-48 win in Friday's Game 1, completed a sweep of the best-of-three series and move on to face the top-seeded Saskatchewan Huskies in the Canada West quarter-finals, tipping off next Friday in Saskatoon.
"I'm really proud of the girls' effort tonight," Cascades head coach Al Tuchscherer said. "I thought it was a good bounce-back game for them. UBC came out really strong tonight, and we could have packed it in then. But I thought we regrouped, and we just battled all night long. It's never fun to lose games, but when the girls compete that hard, you can't be anything but just proud."
The T-Birds picked up where they left off in Game 1 – they led 7-0 less than two minutes into the first quarter on Saturday, and were up 15-5 midway through the opening frame. But the Cascades responded with a 12-2 run, sparked by four points apiece from rookies Taylor Claggett and Kate Head, and held a 21-19 lead heading into the second quarter.
UBC reeled off a 12-0 run of their own to go up 31-23, but UFV hung tough cut the deficit to 41-38 at halftime.
The T-Birds scored six straight points to end the third quarter up 61-55, but the Cascades clawed back once again behind a pair of three-pointers from Sydney Williams and a series of dynamic drives to the hoop by Shayna Cameron. In the final minute, Kayli Sartori worked around a double-team in the post to lay the ball in, and UFV led 76-73 with 32.7 seconds left.
On the next UBC possession, Adrienne Parkin missed her initial shot, but wrestled down the rebound and laid it back in with 22 seconds remaining. The T-Birds had just two team fouls at that point, and after a timeout, the Cascades inbounded the ball successfully once to absorb an intentional foul. But on the next inbounds play, Sartori's pass for Cameron was poked away, and Cameron picked up a foul in the ensuing scramble. UBC was already in the bonus, and Shilpa Khanna made the first free throw to tie it up 76-76. She missed the second, though, and Sartori raced down the court and drove to the hoop, but her finger roll rimmed out.
The T-Birds' defence stymied the Cascades in OT, and Jessica Hanson scored four of her team's eight points in the extra session.
"Both teams were giving it everything they had, and both teams were quite fatigued at the end," UBC head coach Deb Huband noted. "It was a real gut-check, I think. I'm really proud of my girls, the way they battled . . . We found a way to force the overtime, and then come up with some good defensive possessions.
"Fraser Valley gave us everything today, and I think the game could have gone either way. They were very close to forcing a Game 3, which wouldn't have surprised me. I'm just happy that two is enough, and Sunday's a day off."
Kara Spotton scored a game-high 20 points for the T-Birds, while Cherub Lum (14 points, 12 rebounds) and Parkin (12 points, 11 rebounds) both posted double-doubles. Rookie guard Hanson scored 14 points off the bench, and point guard Diana Lee contributed 13 points and seven assists.
Claggett came up huge for the Cascades, scoring 18 points on 6-of-12 shooting from the field to go with nine rebounds. Canada West scoring champ Sartori notched 18 points and 14 boards, while Cameron and Williams posted 14 points apiece. Point guard Head had eight points, five boards and four assists, with just two turnovers.
"I think we played at our pace a lot more today," Tuchscherer said. "We made a concentrated effort to push the ball through the middle of the floor, and I think that kept their defence off-balance a bit. It was just a real different game from both teams, I think. Defensively, I thought we were OK, but they had some good players in Spotton, who stepped up tonight and was a real handful. And Jess Hanson's going to be a heck of a player."
The game marked the conclusion of Cameron's five years of eligibility. The Chilliwack product spent the first four years of her post-secondary career with the Quest University Kermodes of the PacWest conference, before transferring to UFV this season and emerging as a key contributor for the Cascades.
"We fought right to the end, and we're not leaving with any regrets," she said afterward. "I left it all out there tonight, and I know every other girl on this team did too.
"I'm not happy I've got to leave, but I'm happy I got to finish with this group of girls today. I'm just so proud of each and every one on this team."
A contingent of Cameron's former Quest teammates, and head coach Dany Charlery, made the drive down from Squamish to watch her play on Saturday. Reflecting on their presence post-game, Cameron fought back tears.
"They're my family," she said. "They made me who I am today."