Ottawa (Reuters Canada) – Canada discriminated against aboriginal children by underfunding welfare services on reserves, a human rights tribunal ruled on Tuesday, in a decision that could affect the way Ottawa funds education, health and housing for indigenous Canadians.
The ruling comes nearly nine years after aboriginal groups opened a human rights complaint against Ottawa over its funding formula for child welfare on reserves, and adds to a litany of problems in the relationship between the nation's 1.4 million aboriginals and the federal government.
Prime Minister Justin Trudeau, who took office in November, has pledged to repair relations with Canada's indigenous people, who make up just 5 percent of the population but represent about half of the more than 30,000 Canadian children aged 14 and under living in foster care.
Aboriginals also have higher levels of poverty and a lower life expectancy than other Canadians, and are more often victims of violent crime, addiction and incarceration.
The crisis on indigenous reserves was highlighted last week by a school shooting in the remote northern Saskatchewan community of La Loche. A 17-year-old boy has been charged in the shooting deaths of four people.
The First Nations Child and Family Caring Society and the Assembly of First Nations, an umbrella group for Canada's largest indigenous group, charged that Ottawa was underfunding child welfare services on reserves compared with what is spent on non-native children or aboriginals living off reserve.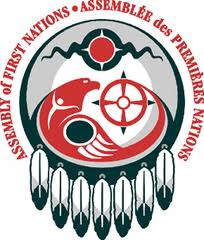 Previously, a review commissioned by Ottawa found the shortfall of child welfare funding on reserves was about 22 percent. A 2008 report from Canada's Auditor General found that Ottawa's funding arrangements for on-reserve child welfare were flawed and inequitable.
Ottawa is responsible for funding child welfare services for aboriginal children on reserves, including the costs related to children brought into care after being removed from their parent's custody. By comparison, individual provinces fund child welfare services for non-native children and native children who do not live on reserves, creating a two-tiered funding system.
(Reporting by Andrea Hopkins; Editing by Alan Crosby)