Fraser Valley -The discussion paper deadline for submissions and debate was extended from November 30, 2015 to January 15, 2016. As of January 10, there was no sign of another extension.
In the back rooms, FVN has learned there has been meetings between many levels of government as well as farmers and their representatives, that the extension/discussion continue to at least March 30th or later.
The main argument is to clarify wording of the paper, plus relaxing rules so that farms could host special events such as weddings, to augment farm income and pay the bills.
The push-back to this could be coming from a number of sources including the tourism industry who are concerned about their own loss of income to farm weddings.
The other main stumbling block appears to be what taxes the tourism industry pays as opposed to the relaxed tax breaks that farms receive.
DECEMBER 1 ORIGINAL STORY –  It appears the BC Ministry of Agriculture and the ALC Agriculture Land Commission have reacted to media and public pressure on their discussion paper regarding weddings and other events on farms.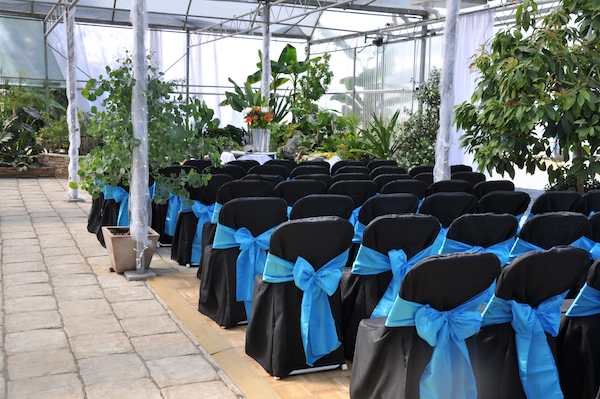 The deadline for a discussion paper was November 30, however many farmers claimed they were never in the consultation process.
Many farmers including Fantasy Farms among others, banded together to create awareness. This started from a cease and desist order to an Abbotsford Farm, that they could not organize a wedding on their farm as that would be contrary to the spirit of what the ALC deems appropriate for their property.
That would have wide ranging implications for not just weddings on farms, it could effect festivals and other gatherings on farm land. The wording (such as it is) could extend to wineries with restaurants and accommodations as well as ranches.
Such events would supplement farmers income. Just hours after a media blitz was launched Tuesday morning, the Ag Ministry released a statement on their website:
"The B.C. Ministry of Agriculture is working with local governments to provide greater regulatory clarity regarding agri-tourism, agri-tourism accommodation, and farm retail sales in the Agricultural Land Reserve. There has been significant interest in this topic and the consultation has been extended to midnight PST, January 15, 2016 to ensure local governments have adequate time to respond. Agri-tourism operators will also have the opportunity to provide their feedback."
The Agri-Service website can be found here.
The farmers group have yet to hear directly from the Ministry of Agriculture despite repeated requests.