Vancouver – The BC Lions Football Club announced that wide receiver Emmanuel Arceneaux has agreed to terms on a contract with the team through the 2017 season. Arceneaux was set to become a free agent in February.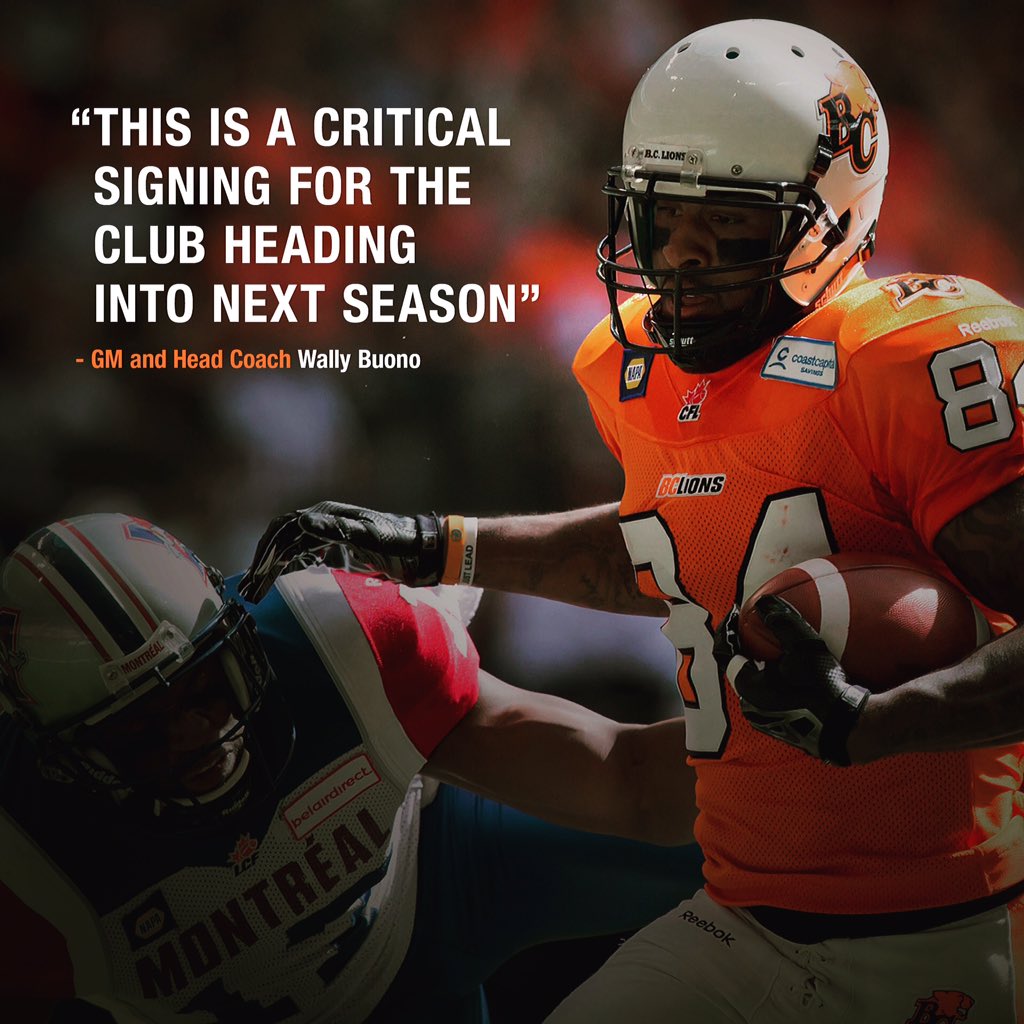 "Manny is an important part of our offense and leader in our dressing room," said GM and head coach Wally Buono. "This is a critical signing for the club heading into next season and I know our fans will be very happy to see him remain with the Lions."
The five-year vet who led the Lions with 1,151 receiving yards last season on 76 receptions recently earned his first CFL All-Star nod.
"There was only one place I wanted to play and that's in BC for Wally and Lions fans," said Arceneaux from his offseason home in Louisiana. "We're going to be back in a big way in 2016 and I can't wait to get started."
Arceneaux sits just 87 yards from 5,000 on his career and has piled-up 2,056 receiving yards over the past two seasons, a total only surpassed by Calgary's Eric Rogers.