Hope/Laidlaw/Popkum – A massive barn fire on Tuesday, that could be seen from Highway 1, has many people concerned.  The fact that farm animals were inside sparked fears of a massive tragedy. Fortunately, according to Hope Fire Chief Tom DeSorcy, they caught a few breaks on top of the hard work from their Fire Department.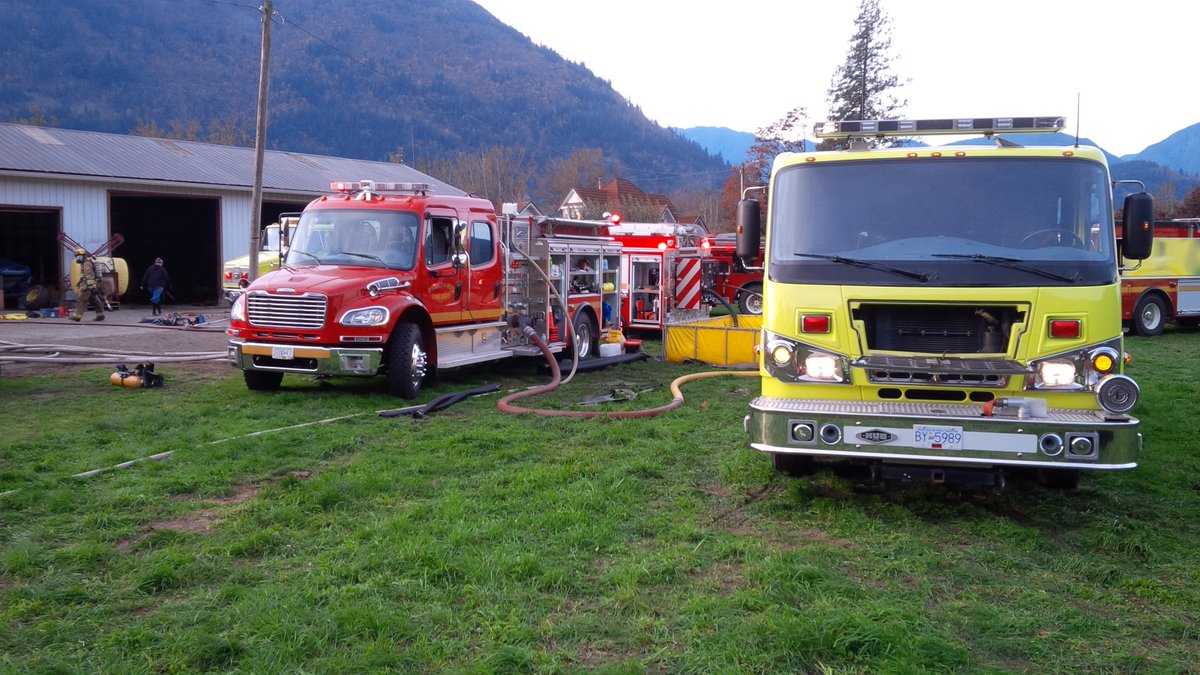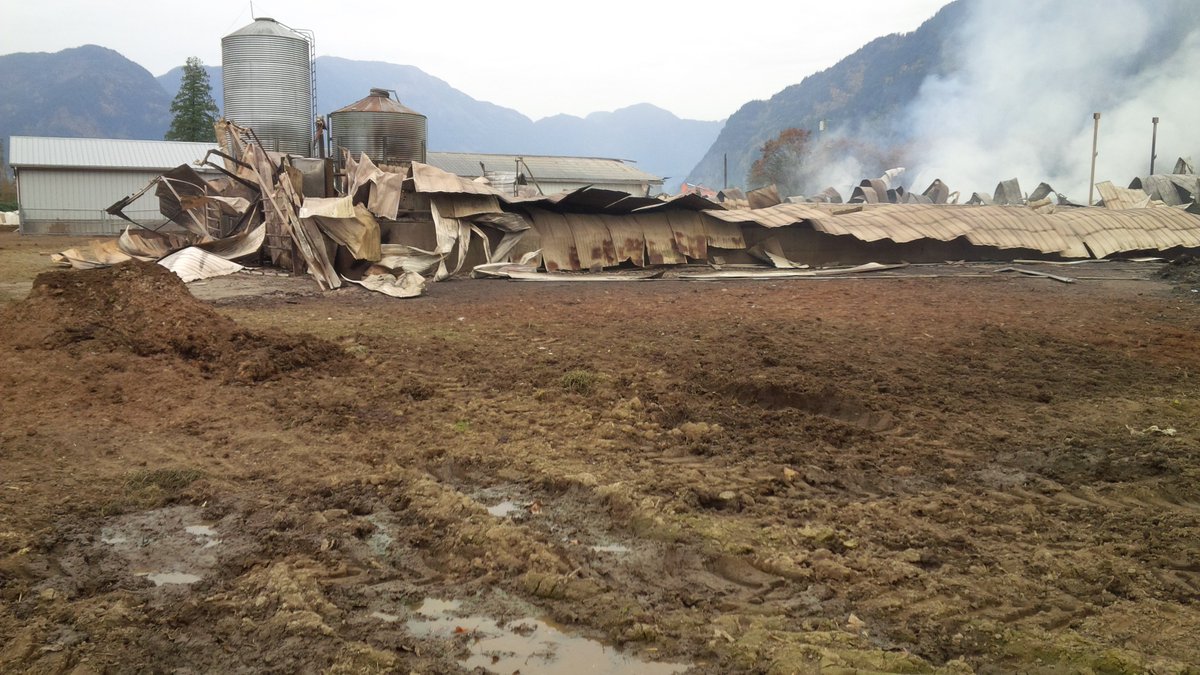 DeSorcy took to Facebook and posted this:
Hope Fire did an incredible job Tuesday along with partners from Popkum and Agassiz on a barn fire in Laidlaw. Arriving on scene to fully involved barns and cattle running in all directions. Will never forget that.
No human injuries and an incredible show of support from a wonderful community in Laidlaw and the surrounding area during a terrible loss for the family business. At least we were able to stop the fire where we found it and save what we could.
Animal trailers showed up from everywhere and tonight over 600 cows are being cared for on various farms in the valley.
Hats off to the volunteer firefighters in our communities.
You did your neighbours proud today.