Abbotsford, BC (CP/Global) – Questions are being raised about the death of a 18-year-old who fell from a hotel balcony in Abbotsford last week.
Alex Gervais was under the care of the Ministry of Children and Family Development at the time. He was reportedly placed in the hotel after the province shut down his group home.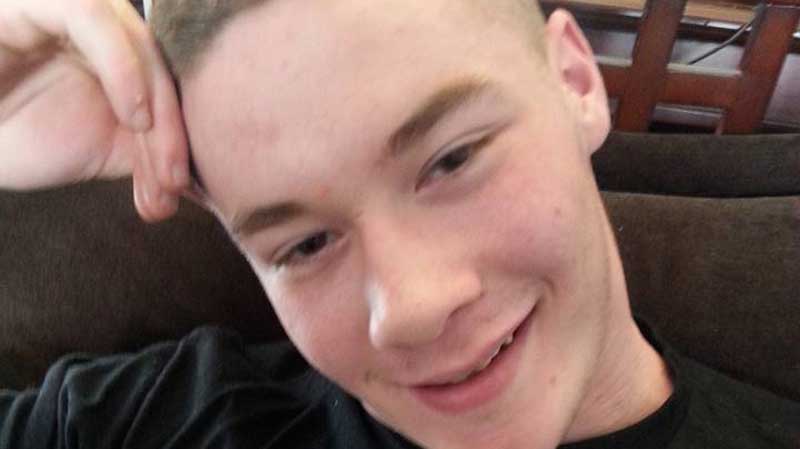 The BC Coroners Service and B.C.'s representative for children and youth is now investigating. (Abbotsford Police concluded their investigation when foul play was ruled out).
"I'm was extremely disappointed and obviously sad for this young man and his family and his friends," said Mary Ellen Turpel-Lafond, B.C.'s Representative for Children and Youth. "But disappointed in the fact that I then learned that this young boy was living in a motel and I had been assured by the ministry that none of the young people that moved out of the group homes that were shut down would go to a hotel."
"There were 33 youth that had to be moved over the last year because group homes were shut down for health and safety reasons. I, of course, want a young person to go into a better quality environment, not a less-quality environment. In this instance, this youth was living for a number of months, I've now learned, at a hotel."
Turpel-Lafond said this young man was in a lot of distress and placed in a situation that was not appropriate.
"I didn't want any young people in hotels or SROs and the ministry was adamant, they used that expression, adamant, that no young person would live there," she added.
The use of hotels for high-needs children was a practice that was used in Manitoba but that is now banned in that province. Manitoba's family services minister, Kerri Irvin-Ross, said in May that the government has issued a directive to agencies that orders them to avoid the practice at all costs after June 1.
"We will not tolerate any agency placing a child in a hotel," she said in an interview. "We are working day and night with the authorities and agencies to ensure that we have the resources that are available."
In B.C., Minister of Children and Family Development Stephanie Cadieux, said the ministry's policy is not to place youth in hotels. "It's to find appropriate foster or group home placements for children, and if, in extreme circumstances or for a very short period of time that is necessary, the permission must be granted from the director of child welfare for that."
"At this time we are looking into what happened in Abbotsford. It's very troubling but I can't say more than that at this time, short of thoughts and prayers to the family for something this tragic."
Cadieux said they have not been aware of any other youth living in hotels at this time and added an investigation is triggered any time a child dies.