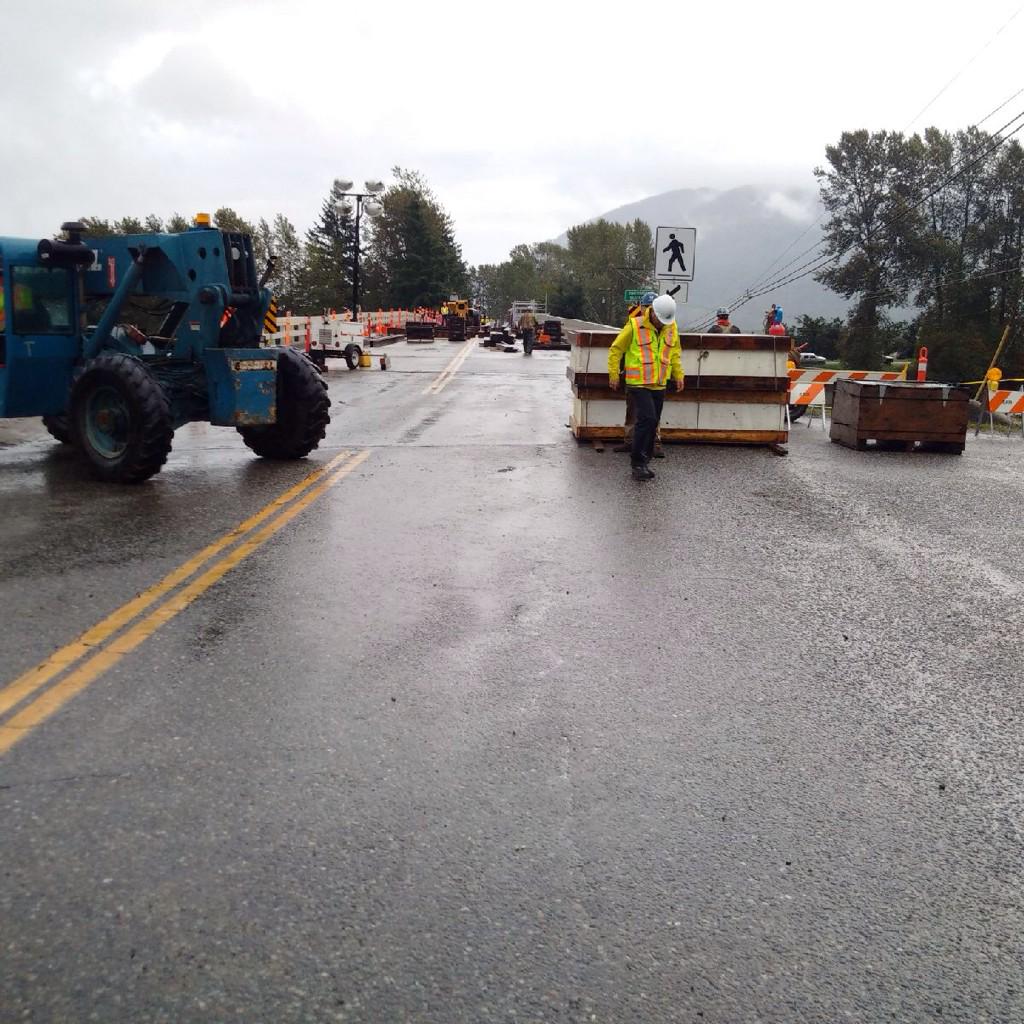 Mission (Province/Drive BC/Ministry Of Transportation) -According to Drive B.C., the bridge is now single lane traffic with weight restrictions for the time being. For further update, visit drivebc.ca.
Dewdney Slough Bridge re-opened on Monday morning, after engineers with the Ministry of Transportation closed the span over the weekend to repair a massive crack.
The bridge links Mission to Hope, and the closure had shut down Highway 7 (Lougheed) in both directions about eight kilometres east of Mission.
On Thursday, the ministry said a weakened support pile was to blame for the bridge's shifting, causing a crack in the middle of the two-lane connector. Inspectors, however, said a collapse was not likely.
Since the closure, commuters have been detoured to Highway 1. There were some fears that if the bridge is deemed unsafe and closed permanently, there could be delays to emergency services response times if they are forced to detour around the area.