Ottawa/Montreal (Huffington Post) — Prime Minister Stephen Harper may request a federal election call as early as Sunday, August 2.
Sources tell The Huffington Post Canada that the Conservative Party is planning a rally in Montreal Sunday — a natural stopover for Harper after taking a stroll to the Governor General's residence in Ottawa and asking for Parliament to be dissolved.
The Conservative government wanted to conclude Trans-Pacific Partnership (TPP) talks in Hawaii before heading off on the campaign trail. It is still possible the election call will be postponed if a TPP deal isn't reached by Friday, a source said.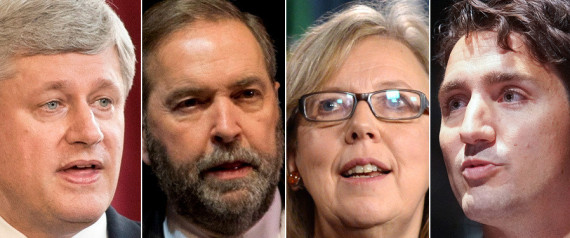 An early election call would help the Tories blunt third-party attacks — such as the current Public Service Alliance of Canada campaign — and force their political opponents to spend money they do not have fighting a longer campaign.
A 78-day campaign would mean spending by third-party groups, which can now spend unlimited amounts, would be capped at $433,849 nationally, and no more than roughly $8,677 allowed to be spent in any one riding.
More important, it would also mean political parties can spend roughly $28 million more on their national campaign — bringing their total election spending cap to slightly more than $53.4 million.
The Conservatives' Fair Election Act increased spending limits by $685,000 for each day past a 37-day period.
It also increased the amount of money candidates can spend on their local races. A candidate in the Toronto riding of Eglinton–Lawrence, for example, would be able to spend $206,858 during a 78-day campaign rather than the previous cap of $98,125 for a 37-day campaign.
A longer campaign with a larger spending cap gives an advantage to the Conservatives who have continuously led fundraising efforts. Elections Canada data show that the party has raised slightly more than $69 million since 2012, while the Liberals have raised $41.8 million and the NDP almost $28.2 million.
An analysis by the Canadian Press of riding associations across the country also showed the Tories have much more money in the bank. At the end of 2014, Conservatives electoral district associations had more than $19 million in their coffers, while the Liberals had about $8 million in net assets and NDP associations had more than $4.4 million.
The federal election will be held on October 19.