Agassiz, BC –   After two days of looking RCMP has suspended the search of Harrison Lake for two swimmers reported missing earlier this week.
On Monday June 8, 2015 at approximately 2:15 p.m. police received a distress call from a man drifting with five other passengers in a dingy on Harrison Lake.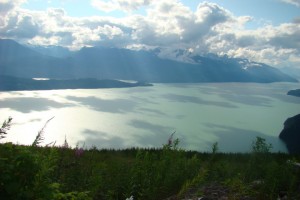 The caller contacted police a second time saying the group had safely paddled to shore.  Kent Harrison Search and Rescue quickly located and returned the boaters to their rental unit in Harrison.
At approximately 5:45 p.m. police received a second report that two men, aged 23 and 25 from Vancouver were missing.  Witnesses told officers the pair left the drifting dingy to swim ashore and did not return to the rental unit.
RCMP supported by Kent Harrison and Chilliwack Search and Rescue teams immediately initiated a search of the Harrison Lake shore line.  Searchers were joined the following day by a privately owned helicopter as crews combed the water front for the missing men.  
On Tuesday June 9th after exhausting all efforts to locate the missing swimmers police have suspended the search.
Kent Harrison Search and Rescue continues with a sonar examination of the lake bed.
"The area is immense and after a thorough search the missing men have not been found" said Sgt. J.D. Fredette of Agassiz Community Policing Office.