Chilliwack – An organization called Chilliwack Black Lives Matter has organized a march is response to the death of an unarmed Minneapolis African American George Floyd.
Now fired Minneapolis police Officer Derek Chauvin has been charged with 3rd-degree murder. Floyd died when the officer knelled on his neck and blocked his airway.
Local organizers Leandra Soliel (a local Grade 12 student) and Max Gill stated on their Facebook page that the march would be from Chilliwack Secondary school to the Chilliwack Central Community Park.
Some one thousand people, most of whom under 30, made the march under cloudy skies. For the most part it was peaceful although a handful of miscreants tried to disrupt the march. One was wondering why it wasn't an anti-abortion rally and the other hurled a few racial slurs. they were drowned out by the crowd and shooed away by RCMP.
Video from Leandra –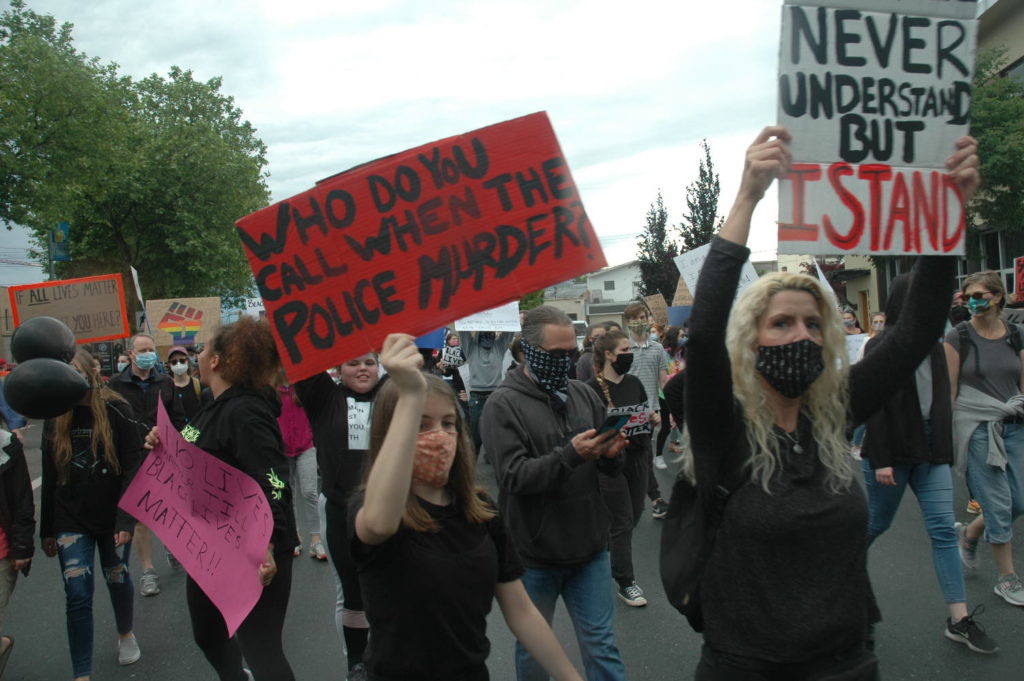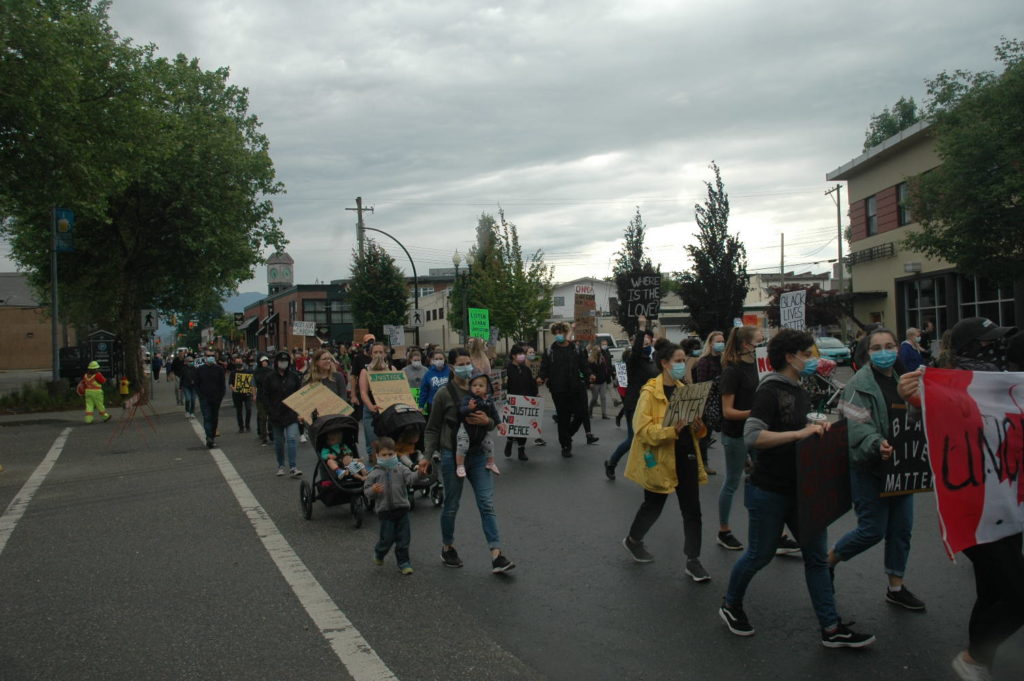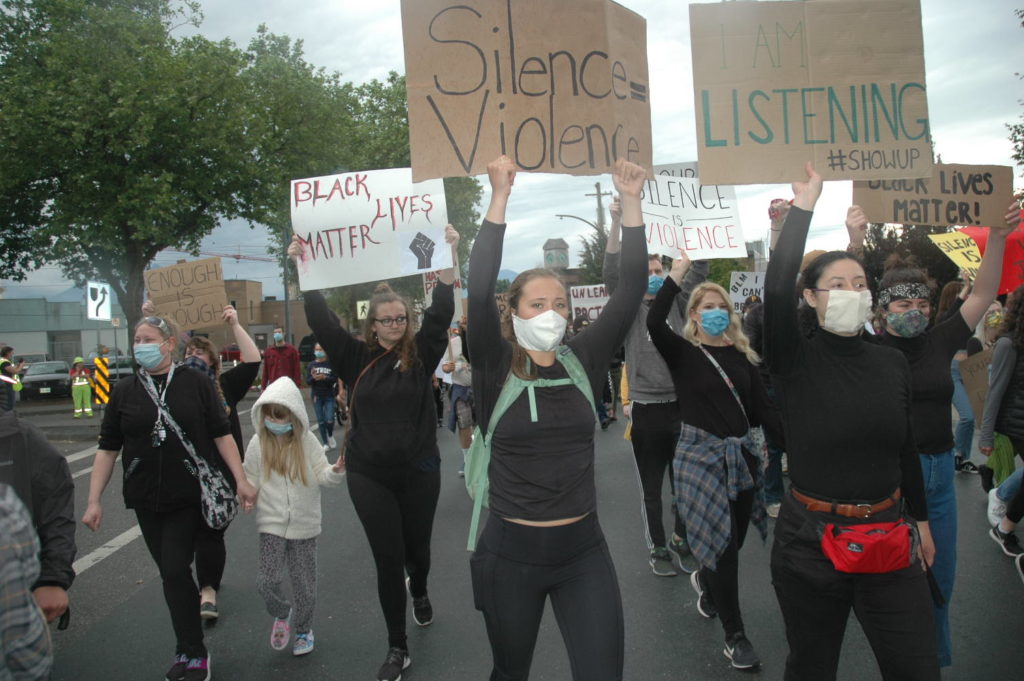 Leandra Soliel's story is filled with the dealings of local racism.
She's part of a network of teens at Chilliwack Secondary School committed to social justice. She says, racism exists in Chilliwack too –it's just not talked about openly.
"We live in a really small city, it's kind of diverse, however there are some issues with racism. I'm half First Nations and half African. Racism is something I face."
From Chilliwack Mayor Ken Popove and Council:
Racism has no place in Chilliwack. As your City Council, we believe it is important that you know we will not tolerate racism. We recognize that our diversity is a strength, and we are working to create an inclusive community.
Today and tomorrow, several Black Lives Matter protests are happening in Chilliwack. We understand these are intended to be safe and peaceful demonstrations and we applaud their desire to stand up against racism.
We also are keenly aware that the global COVID-19 pandemic continues in the Fraser Health region and presents unique challenges for participants. Recently, the Provincial Health Officer said that the people that joined the protest in Vancouver put their health at risk. She then encouraged anyone who might be demonstrating to continue to keep a safe distance, wear a mask, and recognize the importance of not allowing the virus to spread.
Standing up to injustice is one of the most important things we can do together as a community. However, we know that each individual will need to carefully consider their health and the health of others first.
To those that join the demonstrations this weekend, thank you for being peaceful and respectful. Please take care of your health, maintain appropriate physical distancing, and monitor yourself closely for symptoms for the next two weeks. Stay safe and stand together, Chilliwack.
Mayor Ken Popove and Councillors Chris Kloot, Sue Knott, Jason Lum , Bud Mercer, Jeff Shields and Harv Westeringh
This starts at 4PM Friday June 5th and should last until 6PM. See map below.
"This will be a peaceful march that will honour those who's lives have been taken due to police brutality. Please wear masks and physically distant. Bring signs drums whatever you can to bring awareness and stop the silence."