Chilliwack – What could have been a tragic case of an escaped dog being killed on the street has turned into an early Christmas story of love and compassion from the community.
On Thursday December 5, Keisha Spenst's 8 month old miniature pit bull , a trauma therapy dog, somehow got loose (apparently a fence gate was open). The dog named Fifty and another family dog headed out. Then the unthinkable happened in Sardis , across from Watson Elementary School.
From the GoFundMe page that was set up to pay for the vet bills: Fifty an 8 month old miniature pitbull, ran out into the street to chase after the older dog and was hit by a vehicle and both the vehicle and dog fled the scene. Thankfully a caring person stopped and came to our house to let us know what happened. When we finally found our dog and got him to the vet we found out his jaw was broken, two teeth, and his eye socket damaged. Even with all his pain he still wagged his tail and was so happy to be with us and have us comfort him.
Now comes good news.
Fifty was released from Boundary Bay hospital in Langley. He got a CT scan and had surgery the following day.
The final vet bill will be somewhere in between $7K and $9K and as a single mom, Keisha does not have pet insurance.
Keisha's 14 year old son set up a GoFundMe page that to date, has raised over $2000 for the potential $9000 vet bill.
More info from the GoFundMe page can be found here.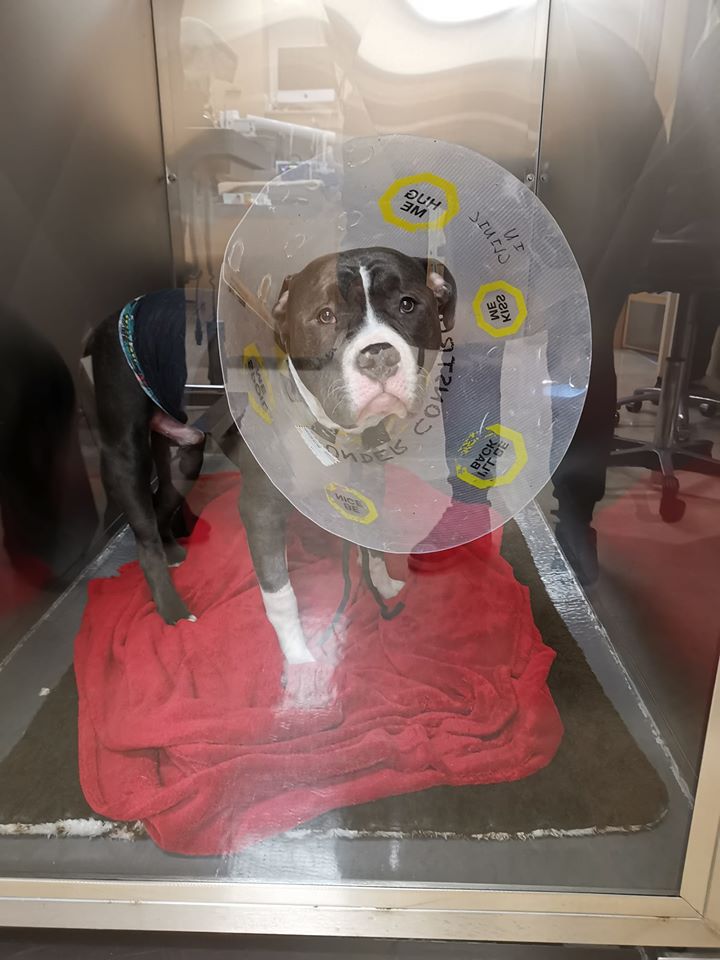 The bill for the vet: