Surrey – Community Savings Credit Union is proud to sponsor scholarships for two BC tradeswomen to attend the Trades Women Builds Nations Conference held on October 4-6. The BC Centre For Women In the Trades is offering scholarships to women from the trades so they can participate in this empowering international conference for women.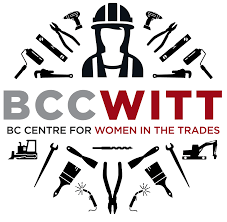 Trades Women Build Nations Conferenceis now the largest gathering of Women Building Trades members in the world and the second largest gathering of union construction members in North America. In 2018 the conference hosted over 2,500 participants from around the globe. Trades Women Build Nationsspeaks to every tradeswoman's needs, offering workshops and plenary sessions facilitated by tradeswomen and featuring union leaders, apprenticeship coordinators, contractors and politicians. The conference provides opportunities for networking, learning, and leadership development for all attendees.
"With less than 5% women in the trades we are often alone on the jobsite, there are not many opportunities to participate in events developed for us. The Women Build Nations conference is an incredibly inspiring and unforgettable experience. More than 2,000 amazing tradeswomen come together for this rare opportunity to learn, share stories, and network—refilling our tanks for another year. " Sandra Brynjolfson, Coordinator for BCCWITT and Red Seal Electrician.
"I'm not exaggerating when I say that getting more women into the trades is of critical importance to the BC economy. The current skills gap is a real burden to our economic growth and we have the answer right in front of us. Removing barriers for women to achieve qualifications and develop amazing careers in the trades is a proven way to drive economic growth and set families up for success. Community Savings Credit Union is very proud to stand behind BCCWITT in their inspirational work to create these opportunities for women in BC." Added Mike Schilling, CSCU CEO & President
CSCU is contributing $5000.00 to assist BCCWITT in sponsoring two scholarships to the Women Builds Nation Conference. Scholarships to the conference include registration, travel and accommodation costs to the conference held in Minneapolis, Minnesota.