Victoria/Abbotsford – UPDATE – The Speaker of the House, Abbotsford's Darryl Plecas, has written a 76-page report on what he says is wrongdoing at the legislature.
Plecas was an Abbotsford MLA before he became Speaker and then removed from the Liberal Party.
Prior to the release of the document, there was an in-camera session with MLA's to go over this report with all its possible explosive implications. There were plenty.
B.C.'s legislative assembly clerk and sergeant-at-arms were suspended from their duties over concerns including "flagrant overspending on luxurious trips overseas" and various other forms of personal expenses, according to a lengthy report. In fact, Plecas stated the Sergent at Arms told him not to trust the clerk who he said was too close to the B.C. Liberals.
Plecas said: "Following this meeting my strong view is that the entire 76-page report be made public and perhaps even including, as people will see there is a five inch binder here of associated evidence from that report."
A summary in a nut shell, includes criticism over fiances, from overspending on overseas trips, to booze tabs, cash payouts in lieu of vacations, to improper protocol. This would impact/reflect the current NDP/Green coalition as well as the previous Liberal government.
Suspended Sergeant-at-arms Gary Lenz and Lead Clerk Craig James maintain they are innocent of these allegations of financial mismanagement.
The next move in this soap opera will come from the LAMC (Legislative Assembly Management Committee).
Part of the summary is here: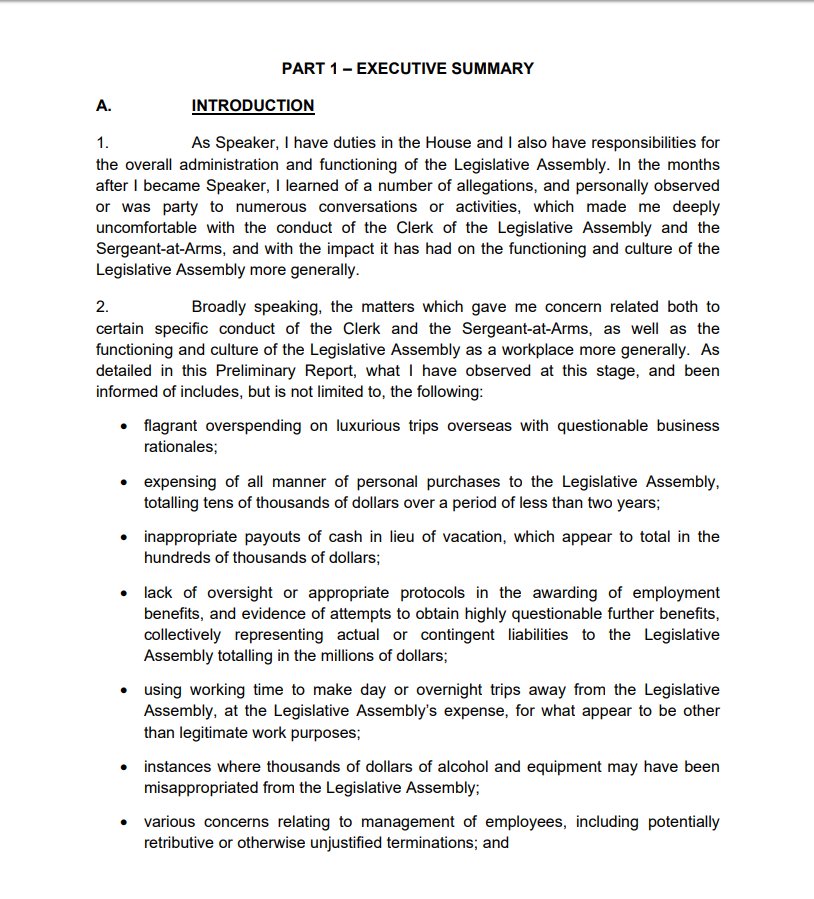 Lead Clerk Craig James and Sergeant-at-arms Gary Lenz issued a joint statement: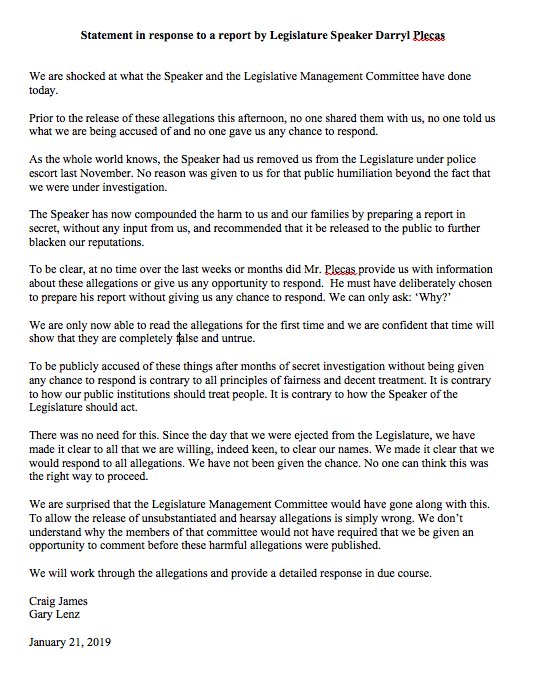 ORIGINAL STORY – It was been a tumultuous few months for Abbotsford MLA Darryl Plecas.
In September 2018, Plecas was dumped by the BC Liberals as he became the Speaker of the House (Legislature) and weakening the Liberal vote count in the NDP/Green minority ruling government in Victoria.
That FVN story can be found here.
Plecas has since been embroiled in a controversy surrounding the removal/suspension of the Legislature's clerk and sergeant-at-arms under his watch. Both have ties to the MLA and there have been concerns about financial improprieties. A recall campaign started at the grass roots level. That FVN story can be found here.
Word out of Victoria is that more details are expected to be released about what led to place the Clerk and Sergeant and Arms on indefinite leave, prompting an RCMP investigation.
In December, Plecas threatened to resign should the audits come back with detrimental information.