Chilliwack – November 8 UPDATE – (Dan Sys, Canadian Radio News) The link on the CRTC site was finally activated Thursday which revealed the total value of the transaction involving the Jim Pattison Broadcast Group takeover of Fabmar Communications (4 stations and 3 rebroadcasters) was worth $4,058,001.00. That includes 89.5 the Drive and MyChilliwackNews.com. This is the entire purchase and a price for only the Chilliwack property is not available.
November 1 UPDATE (Dan Sys, Canadian Radio News) – The Jim Pattison Broadcast Group has officially grown by four more radio stations (and 3 rebroadcasters). Approval appeared on the CRTC site Thursday, for Pattison to acquire the assets of the following stations from Fabmar Communications:
CIXM – 105.3 – Whitecourt, AB – Country (XM 105)
CHWK – 89.5 – Chilliwack, BC – Classic Hits (The Drive)
CKJH – 750 – Melfort, SK – Classic Hits (CK 750)
CJVR – 105.1 – Melfort, SK – Country (and rebroadcasters CJVR-1 100.3 Dafoe, CJVR-2 106.3 Waskesiu Lake, CJVR-3 99.7 Carrot River)
The approval actually came down on October 9th. It is unknown why the CRTC took so long to make the decision public. Also the link that contains the financial and other details has not been activated yet, on the CRTC website.
No word yet if this means a change of on air staff, or a format change overall.
AUGUST 14 ORIGINAL STORY – Chilliwack's radio landscape is about to change again. Pending CRTC approval, the Jim Pattison Broadcast Group has purchased Fabmar Communications, the owner of four stations, three in the Prairies and CHWK-FM, better known as 89.5 The Drive.
Pattison owns two Vancouver stations , Country JR-FM 93.7 and New Rock 102.7 The Peak.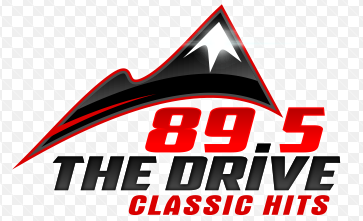 The Drive launched in 2009 as The Hawk and was behind the financial 8-ball from the get go.
The license was granted in 2008, before the economy took a turn for the worst. By sign on in February 2009, the advertising dollars were tight and the competition was on. The rival STAR FM and then FUN FM, now KiSS Radio are owned by Rogers. Rogers have the deep pockets to run radio in the Valley (they also own Country 107 in Abbotsford).
In 2013, the Hawk and the rock format were dumped for Classic Hits.  On the day before Valentines Day 2014, two thirds of the staff were let go. The newsroom was shut down and they dropped Chilliwack Chiefs hockey.
Meanwhile the other three Fabmar stations (two in Melfort, Saskatchewan and one in Wainwright, Alberta) have all been award winning money makers.
While Pattison claims that all is status quo with staffing, in reality with the radio industry, should this purchase go through, expect changes.

From the Pattison Media release:
The Jim Pattison Broadcast Group Limited Partnership (Pattison) and Fabmar Investments Ltd. (Fabmar) today jointly announced Pattison's acquisition of Fabmar Communications Ltd. and it's four radio station licenses (and related assets) located in the provinces of British Columbia, Alberta and Saskatchewan, subject to CRTC approval.
Radio Stations involved in the transaction include:
Chilliwack, British Columbia
Whitecourt, Alberta
Melfort, Saskatchewan
105 CJVR (CJVR-FM)
CK750 (CKJH-AM)
The current local management teams will continue to lead the Chilliwack, Whitecourt and Melfort stations and all of the existing team members at the four Fabmar Communications stations will be offered positions and the opportunity to grow with the Jim Pattison Broadcast Group.
Adrian Fabro, Secretary Treasurer of Fabmar announced the transaction today stating, "Our family has enjoyed our time as committed members of the Canadian Broadcast industry. Many friends have been made along the way and we take pride in the accomplishments and the excellent job done by the dedicated Fabmar team of professional broadcasters.
It has been our pleasure to serve our listeners and clients over the past five decades. We are confident that the Jim Pattison Broadcast Group is the best choice to provide future opportunities for growth and success, not only for our radio stations and team members that operate them, but also for the communities they serve.
When it comes to providing locally relevant, community driven information and service to our listeners, Fabmar and the Pattison Group share many of the same philosophies, commitments and high broadcast standards. The proposed acquisition by Pattison will provide significant new resources that will assuredly maintain and strengthen CJVR, CKJH, CIXM and CHWK.
Rod Schween, Jim Pattison Broadcast Group's President commented, "We're very excited to have this opportunity to grow in markets that complement our other Western Canadian radio and television stations. This is an extremely important acquisition between our two broadcasting companies, offering us the opportunity to add operations that operate under similar values, vision and culture to our own. We are very enthusiastic to work with, and learn from, our new valued team members and local management." 
Schween went on to say, "Subject to regulatory approval of this acquisition, we are confident that it will benefit the Canadian radio industry as a whole and will allow Pattison to continue competing against some of Canada's largest national players who are well-established in the West.
It will be our Broadcast division's focus to continue to super serve the communities and listeners in Chilliwack, Whitecourt and Melfort with the same commitment to community and locally focused programming as they have come to expect and enjoy from Fabmar. Our history has been built on acquisitions and new licences, as we are great believers in the future of radio. This purchase is part of our strategic plan to grow and expand in the west."
The sale is subject to approval from the Canadian Radio-Television & Telecommunications Commission (CRTC), for which an application was recently submitted. This sale follows the successful recent Pattison acquisitions in 2015 of CIKT-FM Grande Prairie, AB from Bear Creek Broadcasting and stations in Edmonton, AB, Prince Albert, North Battleford and Meadow Lake, SK from Rawlco Radio.
As part of the terms of sale, Pattison has also agreed to purchase FabVision, an outdoor signage business in Saskatchewan and online news portals mychilliwacknews.com, mytowntoday.ca and yourtownnews.ca, serving the residents of Chilliwack, Whitecourt and Melfort & their respective surrounding areas.
This grows Pattison's radio footprint as they will own and operate 44 FM, 3 AM radio stations in western Canada, along with 16 online news portals, 3 conventional television stations and 1 outdoor video signage division, subject to approval of this transaction by the CRTC.