Chilliwack – Come and learn more about the untold stories of Chilliwack's creative economy, "Powered by PechaKucha"!
The fourth annual Creative Chilliwack is a free event and will feature local speakers each with a unique story to tell delivered in a very unique format.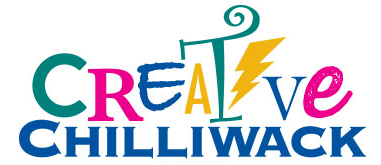 The speakers for this event include:
Nick Adams – Founder – Very Good Creative Co.
Lisa Braun – Artistic Director – CSOPA
Alan Martens – President – TYCROP Manufacturing
Scott McVetty – Director – TEDxChilliwack
Brian Minter – Owner – Minter Country Gardens
Darrell Nelson – CEO – Clean Water International
Lori Paul – Musician – Spiderlodge
Robbie Snooks – Video Professional – GGP Video
Alex Tehart – Co-Founder – Gammagames Interactive
PechaKucha 20×20 is a simple presentation format where the speaker shows 20 images, each for 20 seconds. The images advance automatically and the speaker talks along to the images presented.
It will be fast-paced, insightful and inspirational. CEPCO and the members of the Chilliwack Creative Commission invite you to attend!
The event will take place on Thursday, November 1, 2018 in the Rotary Hall Studio Theatre at the Chilliwack Cultural Centre, 9201 Corbould Street, Chilliwack, BC from 7:00 p.m. to 9:00 p.m.
To register, please visit http://bit.ly/creativechwk18. Registration is open until Tuesday, October 30, 2018. Registration cost is FREE. Please reserve your spot today as we expect a full house.