Chilliwack — Heritage Chilliwack sent four questions to all 19 mayoral and council candidates.
Thirteen of nineteen responded and their answers are attached.
The answers are listed in alphabetical order of the candidate's name – starting with the mayoral candidates – and answers are identified by the initials of the candidate.
Here are the candidates that responded:
BC   BRIGIDA CROSBIE
KP   KEN POPOVE
SA   SUE ATTRILL
LD   LOUIS DE JAEGER
CH  CAMERON HULL
CK   CHRIS KLOOT
JL   JASON LUM
PM   PATTI MACAHONIC
BM   BUD MERCER
LM   LISA MORRY
KS   KEN SMITH
DS   DEBRA SOUTAR
HV   HARV WETERINGH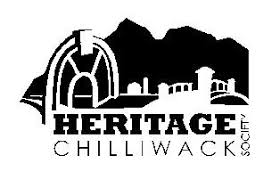 1. Local government has the authority to appoint a Community Heritage Commission to help manage and implement heritage planning and activities in their community. For more than 20 years Chilliwack has not had one. Would you support the re-establishment of a Heritage Commission in Chilliwack?
BC   I love the idea of a Heritage Commission. I am not even sure why we don't have it now? I am actually disappointed to know we do not have one. I would much rather use what is old and make it new again and that included my home in Garrison that was refurbished. ( A good example of how new and old can come together nicely ). I am disappointed that we have already lost so many of our important landmarks here in Chilliwack.
KP   Yes I would
SA   Yes
LD   Absolutely. I would make it a priority and include recommendations of the newly re- instated Chilliwack Heritage Commission in the decision-making process in regards to not only saving possible heritage buildings, but how to better promote the heritage buildings and spaces that we do have. I also believe that there is role for the Chilliwack Heritage Commission in helping guide any new development(s) within historical areas.
CH   As we have discussed many times I agree completely with the need of a heritage commission, a commission that should be led by heritage Chilliwack.
CK   Over my term, I have come to realize how precious history is. From travelling to different parts of this country seeing the incredible history Canada has, to my constant photography of old barns, I recognize the importance of history has and the important stories it tells. I am also mindful many of the older buildings are of wood construction in a very wet climate, but as long as there is not too much deterioration and there is an opportunity to preserve I think this needs to be carefully considered. I would support a conversation about a Heritage Commission for our city. I have always enjoyed the presentations made to council by Heritage Chilliwack and I thank you for your passion.
JL   I was the Councillor that initiated the motion to Council to establish a Heritage Action Plan, and we are putting $50K into next year's budget to move the plan forward. One of the key considerations of the plan, which will be developed in consultation with community heritage stakeholders like yourselves (Heritage Chilliwack Society) will be the creation of a Community Heritage Commission. Other considerations brought up in my motion were: Heritage Revitalization Agreements, Update of the Heritage Registrar, as well as a Demolition and Re-use policy.
PM   Yes I think it would be useful to have an advisory for the city that addresses:
 The need for preserving heritage buildings, structures, or lands which collectively
represent a cross-section of all periods and styles in the City's historic and cultural
evolution
 The costs and benefits of the preservations
 The compatibility of preservations with other lawful uses of the buildings, structures, or
land
 Recommendations on the designation of heritage buildings, structures, and lands, and the
demolition, preservation, alteration, or renovation of those buildings, structures, and lands
BM  Maintaining Chilliwack's heritage and rich history should be a priority for everyone. I would support a process whereby a group or committee provides knowledgeable advice to our Mayor and Council on heritage planning and activities
LM   Yes, in some form.
KS   Yes. I would support the re-establishment of such a group.
DS   Yes! As the third oldest municipality in BC, Chilliwack has many important heritage features.
HW   I would support a Heritage Commission in Chilliwack. Our history is worth protecting. A commission is generally made up of volunteers, so the cost to the city should be minimal.
2. Studies concluded that building reuse almost always offers environmental
savings over demolition and new construction. Would you encourage the
adaptive reuse of Chilliwack's built heritage when its traditional uses are
no longer feasible?
BC Whenever possible yes. I do however understand sometimes there will be circumstances where it can not be adapted for other use, or it is too run down and would not be reasonably feasible. However, Yes I love the idea of keeping our heritage in Chilliwack and supporting our structures would be my first go to answer.
KP   Yes I would we will be seeing this happening as the redevelopment starts to move forward.
SA   Yes
LD   Yes.
CH   Yes
CK   As I mentioned above, as long as there is an opportunity to preserve a building(s) that haven't suffered too much to the elements of nature and it makes sense, my preference would to be to preserve what we have.
JL   Yes, I have consistently supported adaptive re-use policies, and encouraged both staff and the development/building community to do so as well. In practice, I was the Councillor that advocated for adaptive re-use to be included in the Downtown Revitalization RFP, which paved the way for the retention of many of the buildings in the successful Algra Brother proposal.
PM   Yes, with proper study and costing.
BM   Answer: Each situation will be unique. I would support a process where all options are explored. I agree that often reuse might be a viable option. All options should be considered. When we consider new developments or repurposing, we should always ask our selves "why not" when considering heritage properties and structures.
LM   Absolutely, Chilliwack should be preserving its heritage through repurposing heritage buildings.
KS   I would encourage this because re-using the buildings and coming up with adaptive solutions still maintains the heritage value.
DS   Yes! I certainly support reuse of existing buildings over demolition and new
construction.
HW   I would definitely encourage it, but I would not force it. If you consider labour, and material inefficiencies, often your environmental savings are eliminated.
3. Do you have examples of Chilliwack's lost heritage that you think should
have been saved? If so, what would have been needed to change the
outcome?
BC   The Empress for sure.. 100% The Paramount  YOU need someone new as a Mayor and in Council with new fresh ideas who can look at things differently and who values the heritage of our City .
KP   I think the empress hotel would have made an impact in our downtown having said that after years of neglect it would have taken a lot of money to bring it back to its glory,an example of that is the royal hotel.
SA   I would like to have kept the Empress and turned it into a beautiful boutique hotel. It would have taken a huge investment, but it would have been a great anchor for the development of five corners. One of the reasons I voted in favor of the Algra Brothers for five corners was their desire to keep the facades along Yale and restore them to their original beauty. They are also planning to keep some of the interior spaces with coffered ceilings and other architectural details. I am excited that Chilliwack Community Services is planning to use the old Paramount sign in their new development as well.
LD   The Paramount Theatre: A Heritage Commission would have saved the venue.
The Empress Hotel: That situation was complicated.
Antique Row: City could have been more supportive of that business sector.
Chilliwack General Store: Perfect venue for an indoor marketplace
CH   I know I have said it before but. The biggest reason the 46100 block of Yale will remain for generations to come is the work of Heritage Chilliwack. I applaud you all in the hard work. You should know that hard work is not in vain. You sounded the alarm first, sounded it loudest and continued until council made the right choice
CK   I am proud that on my first term on council I do not believe any historical buildings have been demolished. In fact, I have gone as far as to attempt to amend a recent rezoning to preserve a heritage home which was ultimately defeated.
JL   I was the only vote on Council against the Paramount Theatre demolition. I thought there was a groundswell of community and business support that justified looking at alternatives. Three additional votes would have changed the outcome. That being said, I am hopeful that the new Community Services project will help fill an important need for the society, and for vulnerable seniors without access to housing.
PM   The examples that come to mind are the Paramount Theater and Pearson House. In reviewing the information I believe in both cases having an active Heritage Commission would have helped to possibly preserve the buildings, created less controversy and been a strategic ally to the city in making informed and strategic decisions.
BM   I don't recall any. That said, some property owners would find it prohibitively expensive to upgrade and older historical structure and then………….find themselves with higher taxes because the property /structure is worth more. We should be considering an innovative tax structure for those fixing older properties so as not to be financially punished for preserving it.
LM   The best example that comes to mind is the demolition of the Paramount Theatre, but I can look at historical photos of Wellington Street and mourn the loss of other structures, which could have been preserved and repurposed. Although city staff recommended that the city not approve a plan to save the Paramount, staff "recommended the city 'develop a business plan for the remediation, restoration and long term management of the Paramount Theatre building as a civic facility,'" according to the Chilliwack Progress. It's a shame, shame, shame on council members that this didn't happen, particularly so knowing that a community group, The Friends of the Paramount, was trying to save it. Given more time, the Paramount friends may have raised the money necessary to preserve the theatre. Imagine the richness of a revitalized downtown featuring a restored 1949 theatre. The Paramount could have run alternative films and been used for community events, perhaps even renovated to include a performance space for local community groups, a venue that is sorely missing from downtown Chilliwack. Sometimes I imagine attending a theatre event at the Paramount, whether film or live performance, and then strolling down the street to a funky jazz joint for a glass of wine or to a coffee bar for dessert to talk about the play or film with friends. Instead of homeless people and B&Es, the downtown is alive with residents enjoying an evening out. There's a sense of community and a place to meet people. The Paramount could have been a central piece of this vision. What would it have taken to save the Paramount? It would have taken the will of council and some money from those in town who have resources. One of our local companies could have stepped up and put its name on the revitalization project, but no one did. Given more time, the Friends of the Paramount might have found that financial partner that they needed, but council was in a rush to destroy our heritage. Think about who you elect as your representative. Unfortunately, there isn't much left to save in Chilliwack's downtown. While other communities only wish they had the historical buildings we had, our city rushed to bulldoze them.
KS   I think an upcoming issue is Maple Street. The development of the complex behind Maple Street will be an issue for the beautiful homes there as their alley is slated to become the primary access for a large 54-unit apartment building and the residents worry that this will devalue their properties and I think they are likely right. A solution could be to ad an access elsewhere. I listened to the residents bring their case before mayor and council, but\ they received "our hands are tied" answer. I believe a change in attitude towards these residents' concerns by mayor and council is what is primarily needed in this case. This could be applied to heritage buildings elsewhere in the City.
DS   Yes! The Horation Webb House on Vedder Road, St. John's Anglican Manse on Higginson Road, the Henry Jesperson House on Jesperson Road, the A.C. Wells Retirement House on Spruce Drive, the Coqualeetza Big House on Vedder Road, and the Paramount Theatre on Yale Road. I would include significant trees in this group. Many huge and important trees have been unnecessarily removed.
HW   I grew up in a farm house in Greendale that was built in 1889. It was rustic alright, with no insulation and a poor foundation. It did not have a lot of character (street appeal), so it should not have been preserved, but there were things inside that I believe were worth saving. We could have donated these items to a museum, but we didn't think to do that, because we thought that maybe these items were already donated to our museum by other local residents who were doing the same thing as us. We were uninformed.
4. How will you balance development pressures against the need to preserve
heritage structures and neighbourhoods in Chilliwack?
BC   Working with our new Heritage Commission will be a good start! I will take into account ALL information and ALL design ideas first and foremost .
KP   Through conversation at the table.
SA   I feel like new construction can be incorporated into old heritage sites by mimicking the design. That way we can keep the old and still make room for development.
LD   Through dialogue, discussion and recommendations with stakeholders including the Chilliwack Heritage Commission and First Nations.
CH   no answer
CK   Together, city council has worked immensely hard to make sure the RIGHT project would come to our downtown. The 5 corners redevelopment project is a fantastic mix of new and old, which will only complement and enhance the surrounding area. The exciting redevelopment aims to retain the downtowns character and history. The next 4 years are going to be a game changer in our downtown, and I can't be more excited to see this amazing project begin to take place very shortly. I'm confident it will be a development we can all be proud of.
JL   We need to focus our attention on improving our planning at the neighbourhood level, in a more comprehensive manner. Instead of constantly doing two lot split developments, we need to take a broader view. Meet with the neighbourhoods contemplating densification, identify the unique features in them ie: heritage, and heritage features, and then look at what can be appropriately utilized for development, and what should be retained to keep the character and interest that makes our city unique.
PM   Protecting built heritage and conserving the local traditional and cultural values of Chilliwack for future generations does present a real challenge for developers, architects, and our municipality. I think we need to be strategic before bringing out the bulldozers and balance feasibility with our heritage needs. A heritage commission would be helpful in providing advice that balances development with the competing interests focused on heritage conservation aspects.
BM   Each and every situation will be different. This is another reason for there to be a group or committee to provide knowledgeable advice to our Mayor and Council on heritage planning and activities. It would also be useful for there to be agreed to criteria on what constitutes heritage properties and structures. Maintaining Chilliwack's heritage and rich history should be a priority for everyone.
LM   Other cities have preserved heritage buildings or at least facades in the face of development, lending character to a downtown or a neighbourhood. I don't know that there's much character left to preserve in downtown Chilliwack. Development, especially downtown revitalization, is important and compatible with heritage preservation. Chilliwack needs a heritage commission and as a councillor, I would work to create one. That would be a first step in working with developers.
KS   I think adaptive use is a good solution as opposed to development in all cases. Development is necessary in our growing town and I believe that the key is to approach development decisions with the attitude that preserving our heritage buildings has value as well and needs to be considered along side the other benefits of new development.
DS   There needs to be appropriate incentives and penalties in place to encourage developers to preserve/incorporate heritage structures and neighbourhoods. When the costs of maintaining older structures is prohibitive, special funding could be made available. We should seek provincial support also because many of Chilliwack's heritage features are provincially important.
HW   I don't think we can save neighbourhoods against development. But we should preserve some heritage buildings. Which buildings we save should be done as a "priority list", and this list should be made by a Heritage Commission. I think the commission could have a small budget each year, and that, combined with fund-raising efforts, will enable the Heritage Commission to start working on plans to purchase those buildings that are at the top of their
priority list. Many owners of heritage buildings voluntarily register their buildings as a "Heritage building". In exchange, their property taxes are reduced, and they can no longer make renovations to their buildings, without the consent of the city. I would encourage this this type of approach as well.