Chilliwack – While the Fraser Valley has been watching, one by one, the major political players announce their candidacy for the October 20 Municipal Election, one player is not going to be in the game.
Chilliwack School Board Chair and Trustee Paul McManus has decided enough is enough. Citing family and career commitments and not being able to, in his view, give the full time and effort to the job, will NOT be running again for another term.
McManus was a first time trustee and was the centre of calm dealing with the stormy relations of the Chilliwack School Board, most notably, within the swirling controversy over SOGI – the Provincial Education Ministry's teaching resource on sexual orientation and gender identity.
When watching Board meetings on line or in person, many turned to McManus to be the patient one in the room and steer loud conversations, back on track and attempt to stay to the agenda on the evening.
McMnaus wanted to stress that SOGI should not be the only reason one votes for anyone on council. He emphasized that voters should spend the time getting to know the candidates and the elephant in the room — Get Out And Vote. Voter Apathy in Municipal Elections is traditionally pathetic.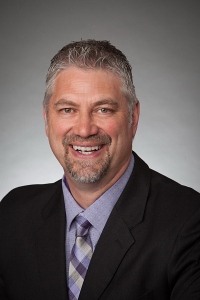 McManus Statement to the media:
I have decided not to run for re-election as a School Trustee in the 2018 municipal elections. 
This was a very difficult decision, one that I have considered for many months, and there were many factors and variables that were a part of my decision making process. 
The number one priority in my life is my family, with my second priority being my full-time job. Not surprisingly, that puts my role as a School Trustee in the number three position.  With the workload in my job continuing to grow over the past 4 years, it was becoming increasingly difficult to put the necessary time, energy and commitment into my trustee role. 
I strive to perform at a high level in everything that I do, and it has become clear that those expectations are unrealistic with all of the things that I have on my plate right now.
After four years as a trustee, and the last two years as Board Chair, I realized that the stress and time commitment involved in juggling these three priorities was negatively affecting my family life, my work, and my ability to effectively perform the role of School Trustee. 
I have learned a great deal over the past four years. The most significant thing I have learned is that trying to influence improvements in student achievement and our public education system is a huge and complicated task. I believe that it is extremely difficult for School Trustees to have the vision, knowledge and understanding to do so.  I also believe that our public education system has a reasonable level of success in spite of itself, being wrought with inefficiency, handcuffed by collective agreements that are not designed in the best interest of students, and woefully underfunded by whatever political party happens to be in power. 
I have great respect for many of the teachers, administrators, and staff that work in our district, many of them are close friends and have been significant supporters of me in my role as a School Trustee. I thank them for the tremendous support and encouragement they have provided in the last 4 years, and I know they will continue to fight the good fight to do everything in the best interest of our students, in spite of the many challenges and issues that exist in the system. I know many of them will be disappointed in my decision not to run again, just like there will be a group of folks high-fiving when they hear the news! Ah, life in the political world.  
While I leave the political arena behind for the next four years, I do have some advice, a checklist if you will, for the voters in the community as we approach the municipal elections on October 20th: 
1) GET OUT THERE and VOTE – particularly parents of school-aged kids and "future parents", whose lives will be most affected by the outcome. 
2) KNOW YOUR CANDIDATES. 
Take the time to get to know who is running, what their background is, and what they bring to the table. While 7 trustees are elected in our district, it is a rare situation that you should vote for 7 trustees on your ballot. Vote for 1, 3, 4 – essentially however many you feel are worthy of the position. 
3) Don't make SOGI the factor for how you cast your vote in this election. Believe me, if you talk to most teachers and administrators in our schools, you will discover that this 'concern' has been overblown by some members of the community. Our school board should not be determined by a candidate's stance on SOGI or SOGI 123. 
Respectfully, 
Paul McManus